What Microsofties Can Do to Prep for the Coming 18,000 Layoffs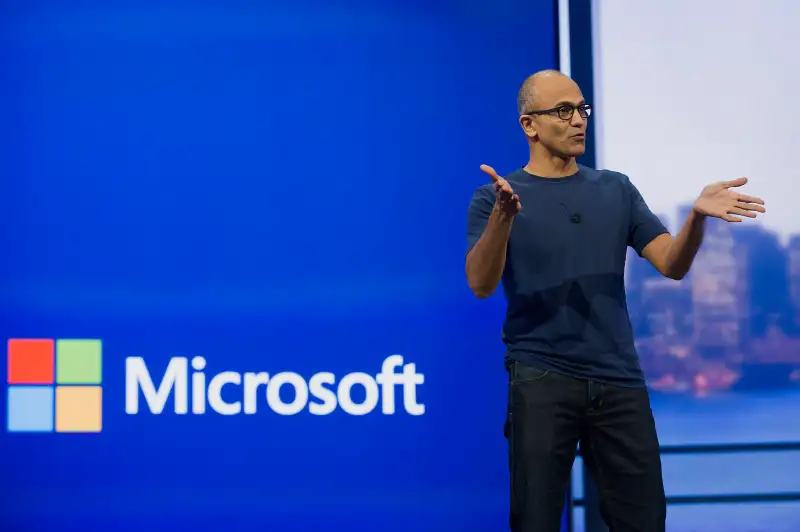 David Paul Morris—Bloomberg via Getty Images
In an email sent to staffers last week, Microsoft CEO Satya Nadella talked about restructuring the company to "streamline" and "simplify." Those reading between the lines were taking this to mean that layoffs were coming.
Looks like the doomsday predictors were right: The company announced today that it would be cutting 18,000 jobs in the next year as part of a restructuring. In other words, more than one in every 10 employees will get the boot. Those in departments that had overlapping functions at Nokia—which was recently acquired by Microsoft—are said to be most vulnerable, but those in marketing, engineering and software testing may also see pink slips.
No doubt employees there are nervous. But their best move—and yours, if you find yourself in a similar position—is to channel that anxious energy into getting prepared in case you are asked to vacate your office quickly.
What the Microsofties should be doing:
1) Getting familiar with their company's exit policy. Most companies post their severance policy in the company handbook or on the intranet. The Microsofties should review this so they have an idea of what they are entitled to should the worst come to pass. Looks like execs at least get a pretty nice package, though they're constrained from working for a competitor for the next 12 months.
2) Protecting their personal data. Of course, client information, project documents, and any other intellectual property belongs to the employer. But many employees blur the lines by using their professional email and/or work phone number for personal bank and credit card accounts, social media profiles, or other non-professional parts of their lives. Microsofties should change over any accounts to their personal email address and phone number so that they don't disrupt access if that contact information is no longer valid.
3) Collecting contact information from colleagues and supporters. Employees will want to maintain their networks if they leave. So they should make sure they have emails and phone numbers for the people they want to keep in touch with—colleagues, vendors, consultants, direct reports, senior management. They should move this info to their personal Outlook (if continued use of that Microsoft program won't be too painful for you!) or personal cell phone. You will have to return company equipment if you're laid off, so don't leave your contacts behind too.
4) Updating their resumes and online profiles. While their latest projects and accomplishments are still fresh in their minds—and they can refer to supporting documents as needed—the Microsofties should be updating their resumes in (ugh) Word and on LinkedIn. This way, if they're laid off, they are ready to start their job search immediately. Lucky for them, 70% of managers at tech firms anticipate doing more hiring in the next six months, according to Dice.
5) Continuing to drink the Microsoft Kool-Aid. Remember, just because you hear rumors of layoffs does not mean they will happen soon or affect you. Therefore, the Microsofties should continue to work hard even while they prepare for a worst-case scenario. That means maintaining a positive attitude despite any negative talk in the company spa (yep, that's a real thing). Maintaining high performance standards even if colleagues decide to give up. Remaining professional so that they position themselves for continued career advancement at the company or elsewhere.
Continued strong performance under tough conditions may be the tipping point that convinces the decision-makers to keep you on. Even if it doesn't, you ensure a strong reference because you continued to do your job.
__________
Caroline Ceniza-Levine is co-founder of SixFigureStart®career coaching. She has worked with professionals from American Express, Condé Nast, Gilt, Goldman Sachs, Google, McKinsey, and other leading firms. She's also a stand-up comic. This column will appear weekly.
Read more from Caroline Ceniza-Levine:
How to Network in Just 5 Minutes a Day
How Making a Friend in HR Can Help Your Career
10 Easy Ways to Make Yourself More Hireable