How Mitch McConnell Helped Raise $300,000 for Planned Parenthood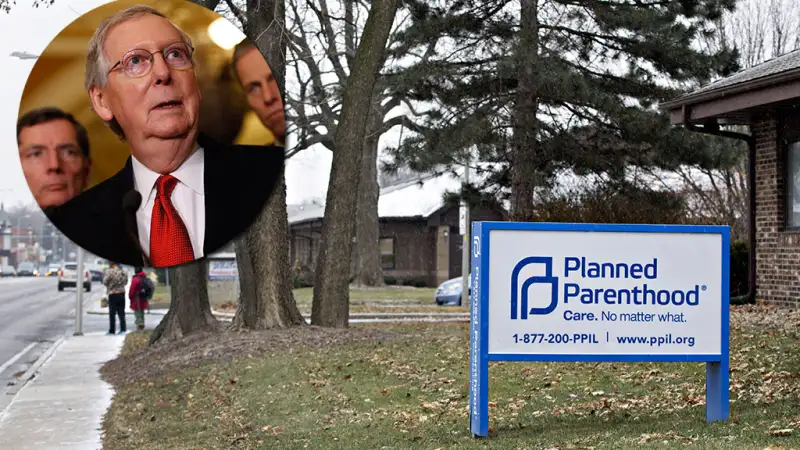 Shortly after Senate Majority Leader Mitch McConnell blocked Sen. Elizabeth Warren from speaking against the nomination of Jeff Sessions for U.S. attorney general, Brooklyn-based designer Matt Rudinski decided to turn the GOP leader's words into a fundraising opportunity.
"She was warned. She was given an explanation. Nevertheless, she persisted," McConnell said after Warren began to read a letter, written by civil rights activist Coretta Scott King, that was not complimentary to Sessions.
"The whole incident sort of reeked of sexism to me," says Rudinski. He wasn't alone. Social media lit up in reaction to McConnell's comments, with many people (including this reporter) noting the phrase "nevertheless she persisted," in particular, would make a great slogan on a T-shirt or protest sign.
Rudinski decided to design a shirt on Teespring using the quote -- with 100% of the profits going to Planned Parenthood.
He says it took him about an hour to get the shirt online, after which he posted it to his personal Facebook page and went to bed, thinking a few friends might be interested. Instead, he "woke up to $1,500 in donations to Planned Parenthood, and it sort of took off like crazy," he says. He estimates the shirts made $70,000 to $80,000 for the nonprofit in the first two days.
Each of the original T-shirts sells for $25, and just under $9 is considered profit, according to Rudinski. He himself hasn't received a penny (Teespring takes a cut to pay for materials and shipping), and Teespring's team sends Planned Parenthood the donations directly. To date, he's sold just under 32,000 shirts, donating about $300,000.
Rudinski selected Planned Parenthood as the beneficiary out of the desire to use McConnell's "own words" to support an organization he and Congressional Republicans have vowed to defund. Since the T-shirts took off, Rudinski has added hoodies, tank tops, mugs, totes, and more. He's also created separate designs to benefit the ACLU.
"I've never done anything like this ... I'm a guy used to staring at a computer screen," he says. "It's turned the frustration a lot of us felt into a source of good."