If You Still Haven't Refinanced, Now's a Good Time (Again)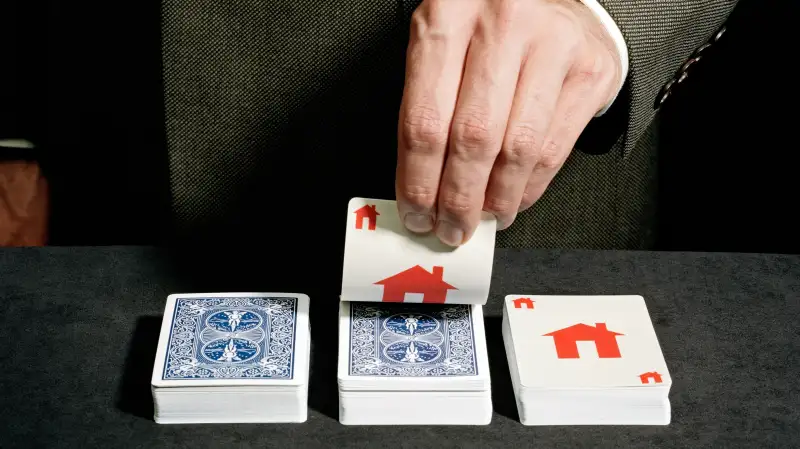 Growing fears over the health of the global economy are sending ripples far and wide. Along with Wednesday's cratering stock market and worrisome bond yields comes another consequence, albeit one that may carry a silver lining for some: Mortgage rates are at their lowest levels since June 2013.
According to mortgage website HSH.com, the rate on a conforming 30-year-fixed loan has dropped to about 4%, after hovering around 4.25% for most of the summer. That's still well above the 3.5% some fortunate homeowners snagged back in late 2012, but certainly lower than where many economists expected rates would be today.
What's behind the drop? "Growing concerns about weak economic growth in Europe caused a flight to quality into U.S. assets last week, leading to sharp drops in interest rates," Mortgage Bankers Association chief economist Mike Fratantoni noted in a statement. The 30-year fixed rate tends to move in the same direction as 10-year Treasury yields, which fell below 2% on Wednesday morning for the first time in 16 months.
If you are among the homeowners who never took advantage of the historically low rates during the last refinancing boom, now could be your opportunity. Maybe you simply never got around to it (the so-called "failure to refinance" that strikes approximately 20% of homeowners who stand to benefit)—or, more likely, you didn't qualify then. The good news is, now you might get approved.
"Some people over the last six months may have had things align so they can qualify," says Keith Gumbinger, vice president of HSH.com. For example, previously you may have had a credit score below 740, the minimum threshold often required for the best rates. Or you didn't have enough equity in your home; most lenders require a stake of at least 10% to 20%. The median home price nationwide, though, has shot up an average of 42% since its January 2012 bottom, according to the National Association of Realtors. That spike lifted millions of homeowners—nearly one million in the second quarter alone, according to Corelogic—out from underwater loans, meaning they no longer owe more on their mortgage than the place is worth.
Or maybe, like former Fed chairman Ben Bernanke, you'd just changed jobs last time and now have the two-year employment history lenders like to see.
"Is the drop in rates enough to drive a substantial amount of people into the marketplace? No," says Gumbinger. "But it could open the window to a few stragglers."
We offer a mortgage calculator to help homeowners decide if the savings will be significant enough to make a refi worthwhile. A general rule is that you should aim to shave at least one percentage point off your current rate to benefit, Gumbinger says, although the sweet spot will vary depending on your goals, such as whether you're aiming for a lower monthly payment or to pay less in total interest over the life of the loan.
Another potential opportunity for savings: refinancing into a shorter loan, such as a 15-year fixed mortgage, which runs about 3.35% today. If you've been in your home for a few years, you may find that a 15-year product offers a slightly lower monthly payment, as well as shaves thousands of dollars off the total interest.
Of course, you may be wondering if you should wait in case rates drop further yet. Gumbinger suggests that if you see a deal that works for you today, grab it. "American mortgage borrowers are benefiting from the trouble in the world," he says. But there's no telling how long that benefit will continue.
Related:
Money 101: What Mortgage Is Right for Me?
Money 101: How Do I Get the Best Rate on a Mortgage?
Money 101: How Much Will My Closing Costs Be?