These Are the Most Popular States for Retirees to Move To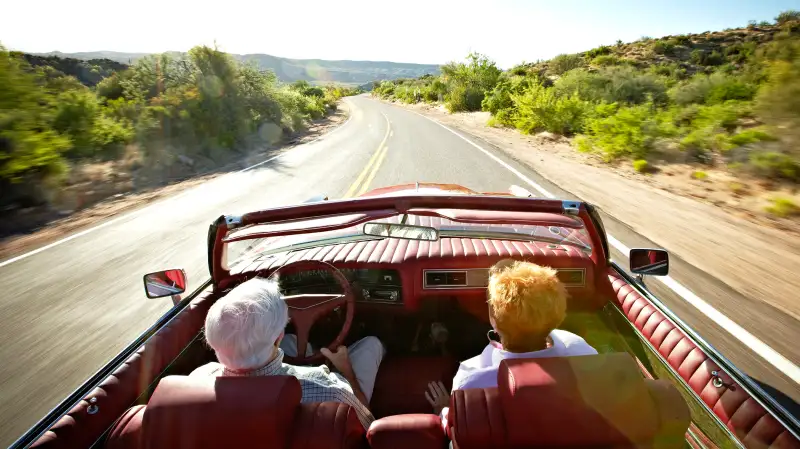 Thomas Barwick/Getty Images
The desire to live closer to family prompted one in five household moves last year, new research shows. Retirees accounted for much of the relocation activity, clearly favoring the Mountain region, the Pacific West, and the South.
More retirees than ever are relocating, according to the report from movers United Van Lines. The migration of retirees away from the Northeast and Midwest is so strong that it overwhelms the numbers of millennials moving to urban areas in those regions, the report finds.
For the first time, South Dakota tops the list of states with the greatest percentage of people moving in relative to the percentage moving out. Nearly 68% of moves either to or from South Dakota were incoming moves, according to the report. That edged out the 67% figure for Oregon, which has led this category the previous three years. Vermont also had a 67% move-in rate, and rounding out the top five were Idaho and South Carolina at greater than 60%.
States with the greatest percentage of moves being outbound were New Jersey, Illinois, New York, and Connecticut—all with at least 60% of moves in or out being outgoing moves. Kansas was No. 5, at just under 60%.
Yet these percentages do not tell the real story. It's not like people are flocking to South Dakota; the state has relatively low moving activity so the 341 moves to that state represented a large share of the activity. The same is true of Vermont and Idaho, each of which saw fewer than 1,000 move-ins.
By comparison, California and Texas each saw greater than 10,000 move-ins, though they also saw a similar number of move-outs. Other states with large numbers of move-ins included Florida, Arizona, North Carolina and Virginia—traditional retirement hubs.
One signal that this activity is retiree-driven: the states people are leaving have some of the best school systems, according to a new report from Education Week. The Northeast, including New Jersey and Connecticut, get some of the highest scores. Ranking at the bottom for school systems is Nevada, which enjoys a 58% move-in rate and saw nearly 1,300 households move in last year.
United Van Lines found that one in four of those moving to the Mountain West did so for retirement reasons. That was the largest percentage to any region, led by Nevada and Arizona, where about one in three move-ins was retirement related.
Those who did not move for retirement reasons or to be close to family generally did so for employment, which was the single biggest reason for moving nationally.