A Trump Official Said He Only Listened to Lobbyists Who Gave Him Money. Here's Who Gave Him the Most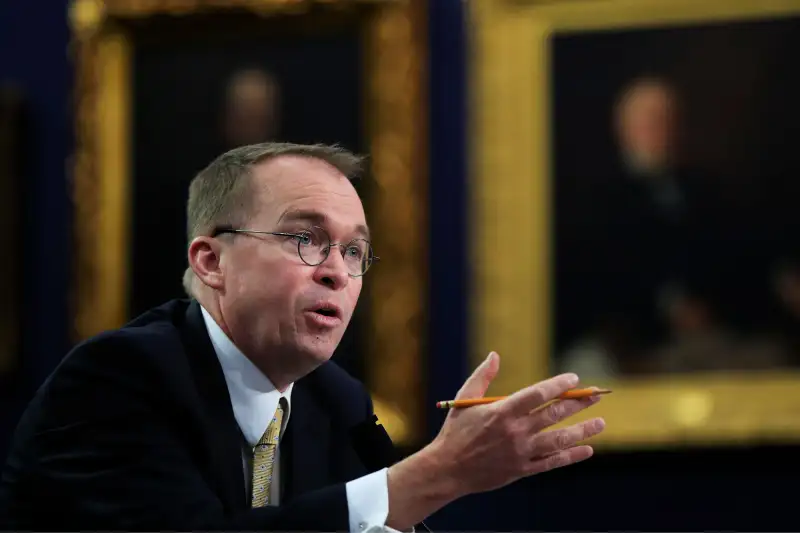 Manuel Balce Ceneta—AP/REX/Shutterstock
Mick Mulvaney is supposed to be protecting American consumers from unfair practices by banks and other businesses. On Tuesday, he admitted that, as a Congressman, he only met with lobbyists who gave him money -- nearly 90% of which come from banks and other businesses.
Mulvaney, who is the acting head of the Consumer Financial Protection Bureau as well as a key Trump Administration budget official, left from Congress in 2017. His tenure at the CFPB, the agency created to protect consumers in the wake of the financial crisis has already proved controversial, with critics charging he was attempting to dismantle rather than lead the agency.
Mulvaney's eye-opening remarks came at a Washington banking conference on Tuesday. Mulvaney told attendees that as a member of the House, he had a "hierarchy" when it came to taking meetings with lobbyists, according to a New York Times report. "If you're a lobbyist who never gave us money, I didn't talk to you. If you're a lobbyist who gave us money, I might talk to you," Mulvaney said. Mulvaney did go on to add that he spent time with individual constituents who came to visit his office, regardless of whether or not they were donors.
Financial records available on OpenSecrets.org make clear just which kind of lobbyists had Mulvaney's ear. About 86% of the $1.06 million Mulvaney raised for the 2016 election cycle came from businesses. Nearly half his total haul, more than $480,000, came directly from the financial services sector, the very one he is supposed to be policing at the CFPB.
Mulvaney's remarks on Tuesday were just the latest action to anger consumer advocates and other skeptics. Other moves include easing up on enforcement actions and requesting a big cut to the agency's funding.