Welcome to Death Valley National Park, Brought to You by...Budweiser?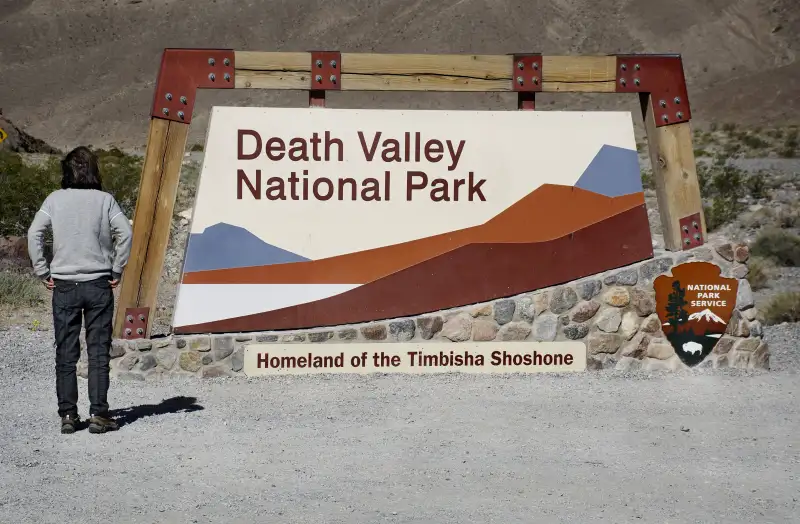 Robert Alexander—Getty Images
The National Park Service needs money, badly. Currently, it needs $12 billion so it can attend to its long backlog in much-needed maintenance, which includes $6 billion in paved road infrastructure.
Although Congress has given the NPS an extra $90 million for the 2016 fiscal year, it won't be enough to keep the number from growing.
Desperate to do something to make the fixes it needs, the Service is turning to corporate sponsorship as a possible lifeline, and is examining partnering with Anheuser-Busch InBev, American Express and Subaru to supplement its congressional allowance.
It's not the only uncomfortable solution to the lack of funding. Donations have been an increasingly large part of the budget. "What used to be a donation to provide the margin of excellence is now really the margin of survival for a lot of these parks," Interior Secretary Sally Jewell said in a conference call with reporters on Thursday, Bloomberg reports. Jewell lamented the fact that her job had turned into a fundraising job. Between 2005 and 2014, congressional funding dropped 8% (adjusted for inflation) and donations have gone up 39%, according to the Government Accountability Office.
Yielding to allow corporate sponsorship hasn't gone into full effect yet, but things are in the works. Last year it partnered with Anheuser-Busch for a $2.4 million deal (which doesn't sound like much) and allowed corporate logos on vehicles—such as prominent Subaru branding on the side of their vehicles.