Buying a New Car With Bad Credit Now Costs an Extra $18,000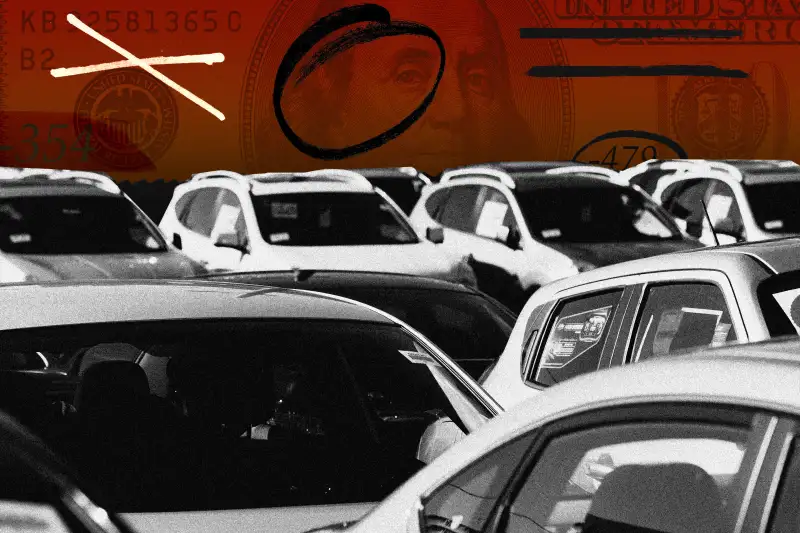 Eddie Lee / Money; Getty images
Rising auto loan rates are making it much more difficult to afford a new car, especially if you have bad credit.
The average loan rate for a new car could inch even higher from an April average of 8.9% after the Federal Reserve raised interest rates again last week for the 10th consecutive time.
With car loan rates this high, there's a massive disadvantage to having bad credit when it comes to buying a new vehicle. How much extra you could pay over the life of a new car loan if you have bad credit is shocking — likely well over $10,000, and perhaps in the neighborhood of $20,000.
Bad credit will cost you on an auto loan
Take this example from Kelley Blue Book, which illustrates just how much of a difference your credit score can make in new vehicle loan rates:
It would cost a buyer with a great credit score $720 per month to pay for an average-priced new car (about $48,000) with a 72-month loan and a 10% down payment. That's based on a 6.2% loan rate for a buyer with a score of 720 or higher.
Meanwhile, a buyer with a credit score below 620 would typically pay a 17.9% loan rate, and the monthly payment would come out to $983, assuming the same loan terms.
By the time the car is paid off, the subprime buyer will have spent about $27,000 in interest, compared to the high-credit buyer, who will have spent $8,700. A roughly $260 per month difference in interest adds up to more than $18,000 over the full loan period.
Due to high loan rates, Kelley Blue Book reports that buyers with low credit scores are "dropping out" of the new car market.
How credit affects car insurance premiums
Bad credit can increase other costs related to buying and owning a car too. The cost of car insurance is up 15.5% since April 2022, according to the latest consumer price index (CPI) inflation report. Like auto loans, drivers with bad credit usually end up paying more for auto insurance.
Only three states — California, Hawaii and Massachusetts — prevent insurers from using credit scores to calculate premiums, according to Consumer Reports. The insurance practice of factoring credit into premiums is controversial because your score has nothing to do with your driving record. But insurers argue it's a proxy for risk.
An April report from the Consumer Federation of America, a nonprofit advocacy group, found that New York drivers with poor credit pay an average premium of $2,097, compared to an average of $730 for drivers with excellent credit.
If you have bad credit, it's even more important to shop around when looking for auto insurance. Some providers in your area may weigh credit less heavily in their premium calculations.
More from Money:
As Auto Loan Rates Soar, the Average Car Payment Zooms Past $700 a Month