Nintendo Is Releasing Way More Super NES Classic Editions Than Originally Planned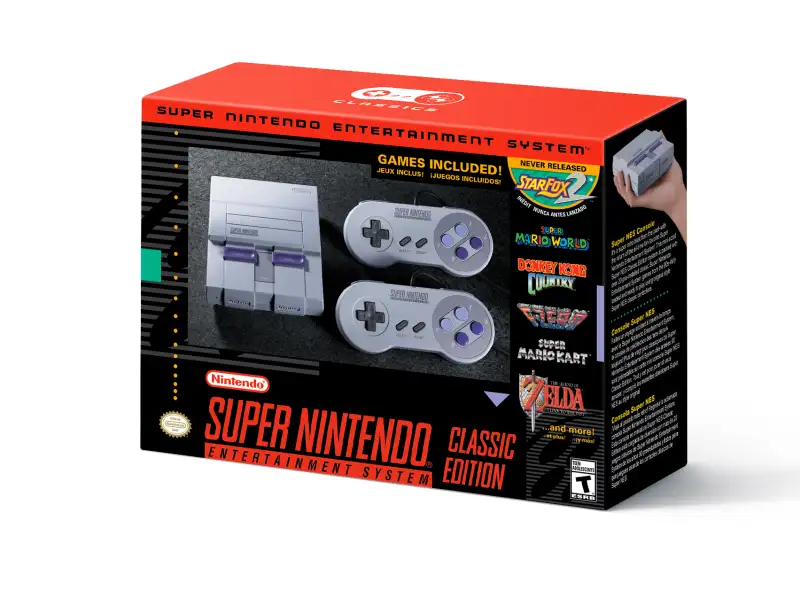 Nintendo fans: It appears your prayers have been answered with the Super NES Classic Edition.
Nintendo plans to not only increase the inventory of the Super NES Classic Edition when it hits shelves on Sept. 29, but to also ship them through the new year, the company announced Tuesday morning.
Pre-orders of the retro game console sold out in minutes at a variety of retailers as fans eagerly await the release of the $79.99 throwback to the 1990s.
"Fans have shown their unbridled enthusiasm for these Classic Edition systems, so Nintendo is working to put many more of them on store shelves," the company said in a statement.
The Super NES Classic Edition — which is small enough to fit in your hand — is slated to hit shelves later this month and already appears to be one of the season's hottest products. The 16-bit console comes with 20 classic games — including Super Mario World and Super Mario Kart, as well as the never-released Star Fox 2.
A number of retailers are selling the product, including Game Stop, Best Buy, Amazon, Target, Walmart and Toys 'R Us. Customers have also found the Super NES Classic Edition at ThinkGeek, which Game Stop owns, and eBay, where users are selling the popular item for higher prices. All of the pre-sales held at the end of August have long been sold-out.
But this will not be the only retro product Nintendo plans to bring back. Next summer, the company plans to sell its Nintendo Entertainment System Classic Edition, which will include 30 games like The Legend of Zelda and Donkey Kong. The company has not yet announced its release date.