Nintendo's Super NES Classic Edition Sold Out in Minutes. Here's Where You Can Find It Next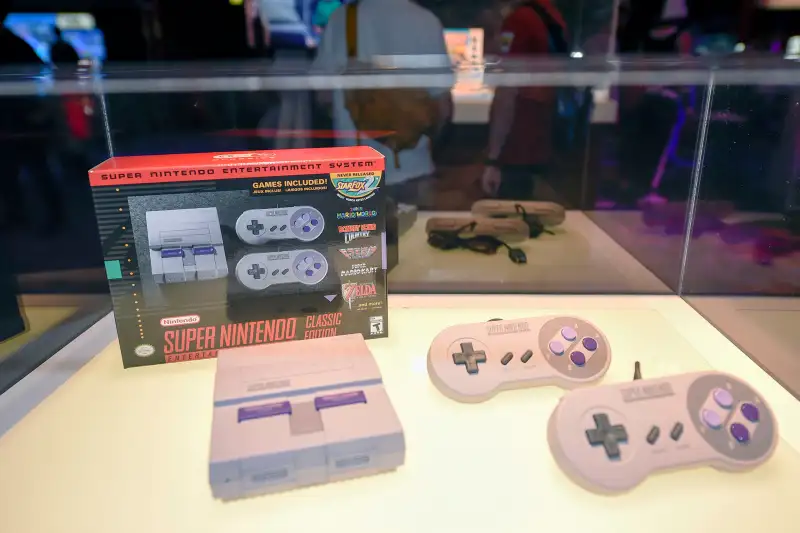 Eager fans hoping to get Nintendo's Super NES Classic Edition were quick to jump on the opportunity early Tuesday morning to pre-order a game console from Best Buy.
Of course, pre-orders of the throwback game console sold out in minutes.
The company's Super Nintendo from the 1990s is hitting shelves once again on Sept. 29 with a smaller size — the console can fit in your hand — and 21 games loaded into it. The $79.99 console is in high demand from fans, and retailers will likely continue to put the popular items on pre-sale throughout the end of August.
"We appreciate the incredible anticipation that exists for the Super Nintendo Entertainment System," Nintendo said in a Facebook post on Aug. 1. "[We] can confirm that it will be made available for pre-order by various retailers late this month."
The nostalgic rendition of the 16-bit product comes with 20 classic games like Super Mario World and Super Mario Kart in addition to the never-released sequel to Star Fox.
While it is unclear exactly when each retailer carrying the product will make it available for pre-sale, here are the product pages you can keep tabs on to be sure you can reserve your Super NES Classic Edition early.
Game Stop
Starting Tuesday, customers can pre-order the consoles in person at any Game Stop location near them. Additionally, customers can pre-order bundles of the consoles online here. Interested customers will have to put down a $25 deposit to secure the fast-selling product.
Best Buy
The electronics retailer sold the product here before it sold out early Tuesday morning. More information on another pre-sale is "coming soon."
Amazon
The online retailer does not have a listing for the product yet, but it appears to be likely posting it here when it becomes available.
Target
Target will post the Super NES Classic Edition here when it becomes available. Shipping will begin on Sept. 29, and the pre-sale is "coming soon."
Walmart
Due to a possible "technical glitch," Walmart made the pre-sale for the Super NES Classic Editions available in July — and, of course, they sold out within minutes. However, it was later deemed a mistake, and Walmart cancelled all pre-orders made at the time.
The retailer has its listing for the product here, which will be made available "soon."
Toys 'R Us
Toys 'R Us will also be carrying the Super NES Classic Edition, but its product page does not appear to be available quite yet.