Here's How You Can Buy Oprah Winfrey's Used Clothes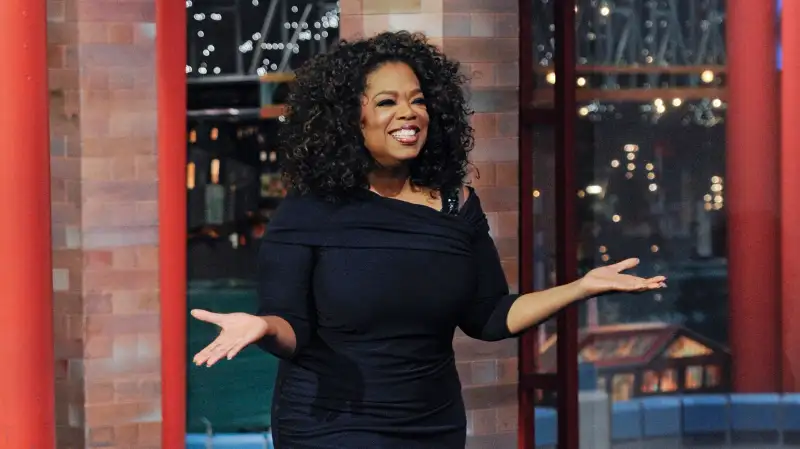 Jeffrey R. Staab—CBS/Getty Images
As Oprah Winfrey says goodbye to her longtime work home in Chicago, she is emptying out the closets at Harpo Studios where she hosted her groundbreaking television program for 25 years. And she has marked 250 of the items in her closet to be put up for auction at eBay, with the proceeds going to charity.
"I just don't need all this intense color, the embellishment, the heels anymore. When you're in front of TV cameras every day, you have to stand out, but I'm in a different place now, and those things no longer serve me," she told Glamour.
"I was holding on to clothes that were all about a dream I had for myself. I chose them for this idea I'd gotten into my head of how someone like me was supposed to live, but they had nothing to do with my actual life."
Oprah's closet went on the digital auction block at eBay on Tuesday, March 1, with new items added every day through March 4.
Items for sale include a Gianfranco Ferre Red Sheer Tuxedo Shirt, size 46, a Chanel Pink Knit Open Sweater Cardigan w/ Yellow Lace, size 44, and Manolo Blahnik Gold Satin Peep Toe Pump With Crystal Buckle, size 41.
Bids on many of Oprah's old sweaters and other tops quickly soared to $300 to $500, with some garments going much higher. A Badgley Mischka size 16 gown was up to $2,225 as of Wednesday, with five days left to go in the auction. We haven't gone through every item up for auction, but we're guessing her closet doesn't have any Pontiac G6 cars left over from her historic giveaway back in 2004.
All proceeds from the auction will go to benefit the Oprah Winfrey Leadership Academy for Girls, in South Africa.
Shop Oprah's Closet at this link.