Orange is the New...Green? Prisoners Learn (Lawful) Money Skills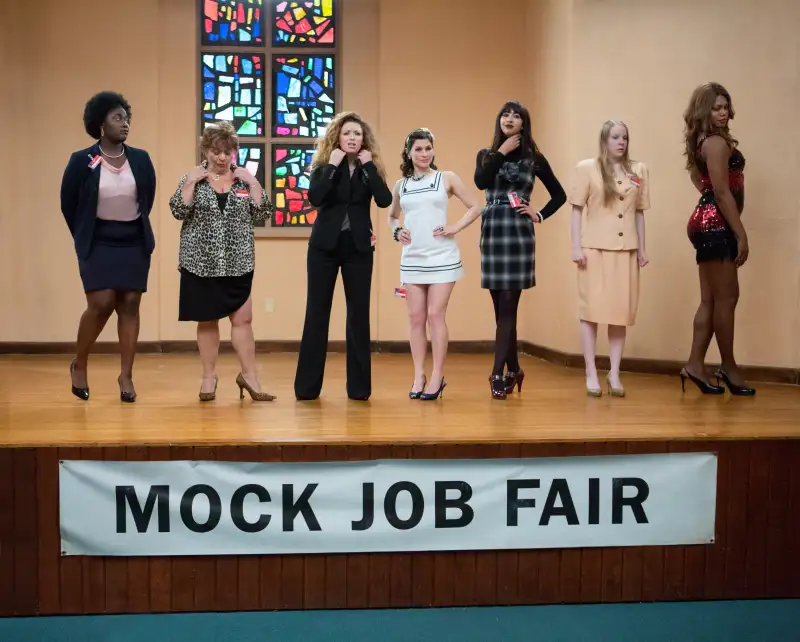 The hotly anticipated second season of Netflix series Orange is the New Black dropped today—and in one of the 13 new episodes you'll binge watch tonight, the Litchfield ladies swap their usual tan jumpsuits for business casual outfits to participate in a mock career fair.
Art imitates life, even in this gritty context.
Many real inmates feel they need better help with career readiness as well as other financial skills—and one program in a Florida prison has been designed to meet that demand.
The grassroots program, called Realizing Educational, Emotional and Financial Smarts (REEFS), teaches financial literacy and employability concepts to inmates at Wakulla Correctional Institution, a prison just south of Tallahassee. Since launching six years ago, nearly 10,000 inmates have completed REEFS, and the wait list has more than 1,000 names.
Designed to mirror the structure of college courses, REEFS classes are based on a series of workbooks written by inmates with backgrounds in finance. Program offerings include Credit and Debt Management, Life Mapping, Small Business Concepts, Personal Finance and Investing, and Employability. The courses last roughly two and a half hours at a time, and take eight to ten weeks to complete. They even include midterms and final exams.
As an additional challenge, in order to complete the Employability class, inmates must go through a series of mock job interviews with prison administrators. Some inmates wear paper ties over their jumpsuits for the occasion.
For each course completed, participants receive a certificate. "The inmates treasure these certificates they get," says Robert McVety, a community outreach volunteer at Wakulla who has attended REEFS classes.
McVety says that although the REEFS workbooks are designed specifically for inmates, they explain personal finance principles in a manner anyone can learn from.
"I've brought them home to my daughter and said, 'You need to read these,'" says McVety.
The idea for REEFS first coalesced in 2005 when two Wakulla inmates, both college graduates with backgrounds in finance decided they wanted to use their time in prison to do productive work.
On scraps of paper, the two inmates drafted material for a series of business concepts workbooks that became the basis of the REEFS program. The inmates brought them to the penitentiary's Department of Education, which approved the peer-to-peer curriculum.
The prison's Department of Education provided space for REEFS, and donors provided funds to print the workbooks. Horizon, a nonprofit that supports education and faith-based programs at Wakulla, was among the major repeat donors.
"It's an extremely solid, practical educational opportunity," says Hugh MacMillan, community resource coordinator at Horizon. "Instead of just looking through the bars and wondering what happened to their lives, this brings a wholeness to the students' lives."
By the time the program had been in place for about two years, inmates had stopped using the business section of USA Today to line their lockers. It had become one of the most sought-after sections of the paper, since students in the Investment course are required to keep a mock stock portfolio and track its performance. The inmate with the most successful portfolio at the end of the course receives the coveted "Bull and Bear Award."