Why You Should Order Food Over the Phone -- and Pay in Cash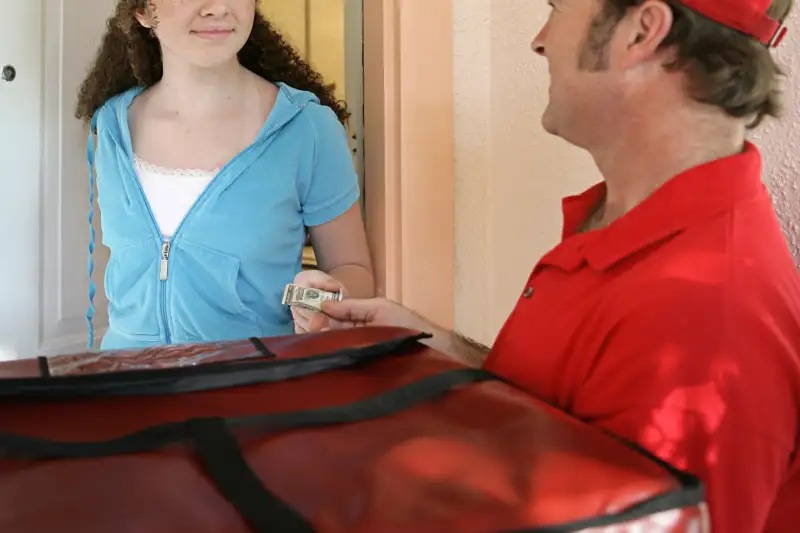 Lisa F. Young—Getty Images/iStockphoto
When you're ordering food on Seamless or GrubHub after a long day at work, how many pages do you search through before picking a restaurant? Two, three tops? A new report indicates you might want to search a bit more to find the best variety of restaurants within your delivery zone.
Tribeca Citizen, an independently-run blog in New York City, talked to restaurant owners across Manhattan about their relationship with GrubHub Seamless. Much has been made in the past about the fact that the company charges restaurants a percentage of their sales to be listed on the app rather than a flat fee. But Tribeca Citizen's post took a closer look at the consequences for restaurants of paying different commission rates.
It's unsurprising that restaurants that "choose" to pay the highest rate will appear higher in a user's search results, but it is concerning just how high the commission can creep without much of a benefit to the restaurant (also notable: there's no disclaimer to customers that this is happening).
According to those interviewed for the post, paying a 20% commission to Seamless hardly guarantees the restaurant will appear at the top of the search results.
"If you choose the lowest option of [paying a] 12.5% [commission to Seamless], you are really relying on people who will already search for you, as you'll be at the bottom of the list and you might not get any new customer," a restaurateur told the blog. One person quoted claimed to pay a 30% commission to appear on the second and third page. But more insidiously, paying even 30% only allowed those quoted to "break even," not make a profit. Additionally, Seamless tacks on marketing and credit fees.
Of course, Seamless offers benefits to restaurants and consumers alike. The main draw for businesses is its discoverability function: In an oversaturated market like New York City, Seamless aggregates restaurants most people would never have ordered from or even heard of. For consumers, it cuts out the need to use poorly designed or updated restaurant websites.
But most restaurants in areas where the app is most popular, like New York, say not being on the app isn't an option either, putting them (and consumers) in a very expensive Catch-22.
Why should you care that Seamless is charging restaurants a fee to be listed on its app?
First, it means you'll be served restaurants that aren't nearby -- or possibly don't exist at all -- simply because they've paid for placement. This could tack on extra delivery costs, provide food that hasn't been vetted from the health department, or show you restaurants with higher minimum order values and/or higher food prices overall.
Tribeca Citizen recommends skipping Seamless altogether and calling the restaurants directly (or going straight to their website) to place your order. Restaurants often offer discounts if you order directly from them.
Worker advocates have long encouraged customers to tip in cash so that the employee gets to keep 100% of the money. But that's also true of paying for your entire order; restaurants have to pay credit card companies a fee every time you swipe your card, regardless of if you order online or in the establishment. And of course if you pay in cash, you can worry less about your credit card information getting stolen.
UPDATE: Sandra Glading, director of public relations for GrubHub Inc., says the company "will continue to be vigilant about the accuracy of our restaurant listings."
"In less than two months, we verified that nearly 11,000 restaurants are in good standing with the NYC Department of Health. This process included the manual verification of more 1,520 restaurants. In tandem with this process, we have implemented a new step in our validation process for all new restaurants on the platform," Glading said.
She also noted that research found that "one year after joining GrubHub, restaurants grow monthly takeout revenue by an average of 30%, six times greater than restaurants not using the service."