Should You Always Tip in Cash at Restaurants?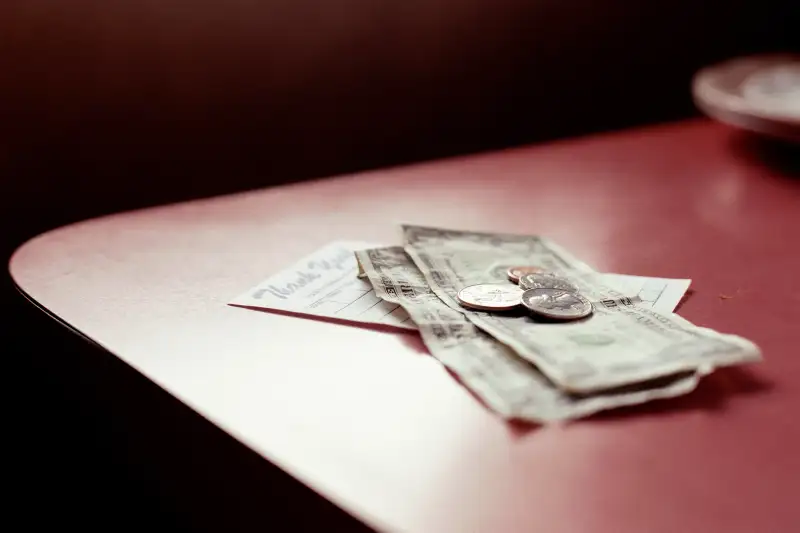 Angela Wyant—Getty Images
If you can, tip in cash. If you can't, tip on a card. Whatever you do, leave a tip. These are the basic guidelines for Gratuity 101.
"The really truly important thing, when you're eating out at a restaurant is that you do it—that you tip 15% to 20%," says Daniel Post Senning of the Emily Post Institute. "That is not an optional part of a sit down meal with table service."
There is generally no benefit or drawback to either option for you, the customer. The one exception is perhaps if you're expensing a business meal, and you want to get reimbursed for the tip, in which case it's better to tip on a card so there's a record of the expenditure. For all other times, the question becomes: What is best for the server?
If you ask anybody in the service industry, they will probably tell you that cash is universally preferred. Cash tips can go home at the end of a shift and be used immediately for groceries and other living expenses. Tips paid via credit card, on the other hand, are usually added into a paycheck handed out every other week.
Steve Dublanica, author of Waiter Rant: Thanks for the Tip—Confessions of a Cynical Waiter and Keep the Change: A Clueless Tipper's Quest to Become the Guru of the Gratuity, worked in the restaurant industry as both a server and a manager for nine years. For Dublanica, the most important reason to tip in cash is to give control of the tip to the server. When the tip is left on a card, it goes into the servers' paychecks, and it therefore goes through management first. He has seen managers take small credit fees out of the servers' tips.
"If the check is $100, the tip is $20, and the processing fee is 2%, they're going to take 2% out of your $20," Dublanica says. "Right off the bat, you're losing your tips to American Express or Discover."
These fees can add up quickly, and put a serious dent into the earnings of restaurant workers. Waiters and waitresses don't make the big bucks--the average hourly wage was $10.40 in 2014 according to the Bureau of Labor--and tips can account for as much as 70% of their income.
With the appearance of mobile card readers and digital payment technologies, it is becoming increasingly rare to carry cash around. But if you want to best thank the waitstaff for their service, it's smart to at least have enough cash on hand to cover the tip when dining out.
If you don't have enough cash handy for the tip, no worries. Servers will also benefit from credit card tips, and when paying a gratuity via plastic, you're obviously not limited in the same way you are with cash.
"Tipping on credit really opens up the possibility to tip exactly what you feel comfortable tipping," says Senning. "I think it makes it more possible for more people to tip—it's not as easy to offer the excuse, 'Oh I just didn't have the right change in my pocket so I didn't do it or I did a small amount.'"