Winning an Oscar Is Great for Your Career—but Could Doom Your Marriage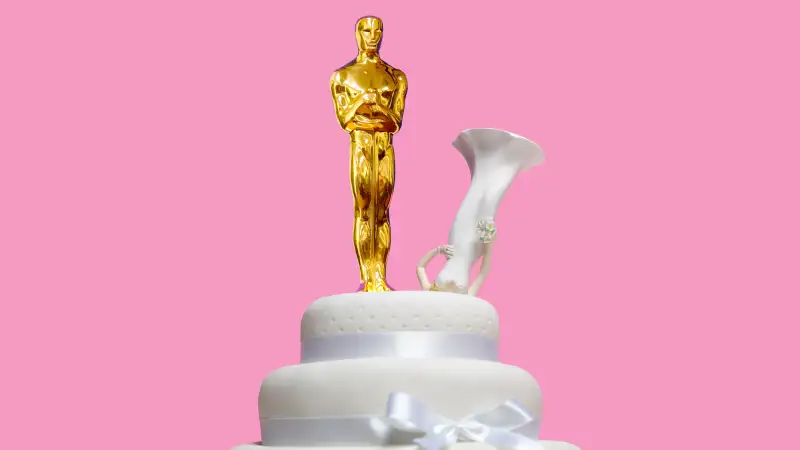 Photo illustration by Sarina Finkelstein for Money; Getty Images (1); Shutterstock (1)
For actors, winning an Academy Award is considered the pinnacle of personal success. But while actors' post-Oscar careers typically flourish, the often-sudden success can take a big toll on marriages -- particularly for men.
In a study published in 2015, social scientists at University of Michigan and the National University of Singapore found that Academy Award nominees and winners got a big boost to their careers -- getting more film credits, compared with other elite actors, for five years after the big night. That finding held true for both men and women.
For men, however, the professional windfall was often accompanied by marital problems. Male Oscar winners were three times more likely to get divorced than were other actors, while nominees were roughly twice as likely to split up as their peers.
The researchers argued that Oscar winners suffered from what economists called "status disruption." Essentially, that's when a sudden jump in social status creates what feels like a dizzying array of "opportunities and resources" -- while at the same time making it difficult to maintain ties with former peers. You don't have to be a relationship expert to see how that might complicate a marriage.
"If you suddenly move up -- it's the old rags-to-riches story, it goes to your head," says co-author Michael Jensen, from the the University of Michigan.
(The non-winning Oscar nominees appeared to suffer from slightly different social stressor, which the researchers termed "status deprivation" -- finding themselves of on the threshold of superstardom without actually achieving it.)
Yet the study, which compared a list of past winners to biographical information gleaned from websites including Wikipedia and IMDB, did have some good news for half of the Oscar winners studied.
As it turns out, the negative relationship consequences of an Oscar win tended to be limited to men. For women -- whether nominees or winners -- the post-Oscar divorce rates actually fell slightly.