What to Know if Your Flight Is Overbooked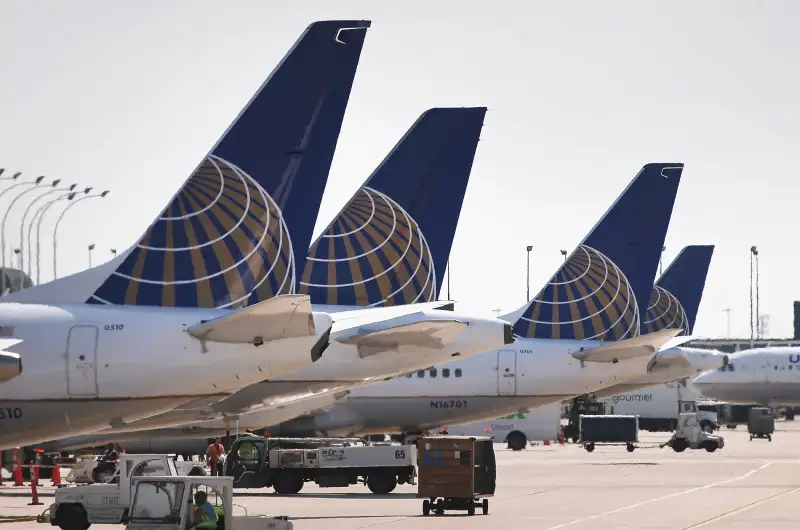 Over the weekend, passengers on a United Airlines flight from Chicago to Louisville found out how ugly things can get when someone is bumped from an overbooked plane.
As a shocking video making the rounds on the Internet shows, security officials surrounded one man who had apparently been ordered off the flight Sunday because it was overbooked. The man screams and flails as one security guard drags him up the aisle and off the plane—to the horror of other passengers.
While it's extremely unusual for security officials to be called in during overbooking episodes, most airlines routinely sell more tickets than there are seats on the plane. When a flight is overbooked, the airline must figure out then which passengers aren't going to make it on board—and how it will get them to change their plans.
The process generally starts with some nice incentives—hundreds of dollars in flight credits for those missing the flight. Depending on when the next flight is leaving, the airline may also throw in food vouchers and hotel stays to sweeten the deal. But if no one volunteers to get bumped, the airline will deny passengers from boarding against their will. And yes, they'll do so by force if necessary.
In Sunday's incident, according to the (Louisville) Courier-Journal, United needed seats on the plane for some airline employees who had to be in Louisville for work. The airline initially offered all passengers on the overbooked Chicago-Louisville flight $400 and a hotel stay if they agreed to stay over and fly instead on Monday afternoon, the paper notes—and when not enough passengers bit, the airline upped the offer to $800.
Passengers should note that the vouchers or free tickets offered during overbookings generally expire within 12 months—so if you don't travel much, it might not be worth your while. On the other hand, some travelers actively seek out overbooked flights so they can try to snag freebies by volunteering to get bumped.
A study by MileCards.com shows that Delta and United are the airlines most likely to be overbooked, offering compensation to 10 and 7.2 volunteers, respectively, for every 10,000 passengers—compared to just 0.5 for JetBlue. (The overall industry average is 6.6.)
When the airline can't get enough customers to give up their reservations voluntarily, it can deny passengers boarding against their will. How do they figure out who gets bumped? American Airlines, for example, says it decides based mainly on who checked in last, but also using factors such as the airfare paid and a passenger's status in the carrier's loyalty program. In other words, a passenger with a cheap seat in coach who isn't a loyalty club member and checked in late will be the first one involuntarily bumped from an overbooked flight.
Anyone involuntarily bumped must be compensated, per Department of Transportation regulations. If the new flight gets you to your destination within one to two hours of the originally scheduled arrival, the airline must pay 200% of the price of the one-way fare, up to a maximum of $675. If you're delayed to the final destination by more than two hours within the U.S. (or four hours on international flights), the airline must fork over 400% of the one-way fare, maxing out at $1,350.
Unfortunately for travelers, there is no required payout if you're bumped and yet still arrive at your final destination within one hour of your original arrival time.
Yet it's always worth asking for larger airfare credits, later expiration dates, or even more food vouchers. Airlines tend to have a bit of leeway when flights are overbooked—if for no other reason than because they don't want to turn off customers in the long run—so by all means haggle hard if your flight plans are going to be ruined.
As evidenced over the weekend, the process is far from perfect and can turn very ugly. United issued a statement apologizing for the overbooked Chicago-Louisville flight, but took no responsibility for the confrontation on its plane. "After our team looked for volunteers, one customer refused to leave the aircraft voluntarily and law enforcement was asked to come to the gate," United said, according to the Courier-Journal. "Further details on the removed customer should be directed to authorities."