Goldman Sachs Says Obama Overtime Measure Will Create 100,000 Jobs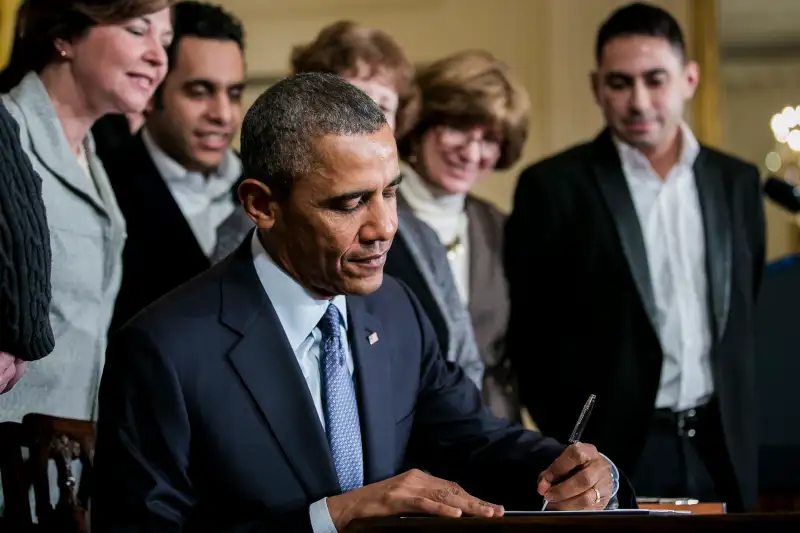 WHITE HOUSE POOL (ISP POOL IMAGES)—Corbis/VCG via Getty Images
A new rule issued last week by the Obama administration increasing the number of American workers eligible for overtime pay is unlikely to have a significant effect on wages but could create around 100,000 new jobs, according to an analysis from Goldman Sachs.
On May 18, the Labor Department issued the new rule, which more than doubles the salary threshold above which workers are ineligible for overtime pay. Currently a worker who makes more than $455 a week is not eligible for overtime pay; under the new regulations anyone in a non-exempt profession earning up to $913 a week will be eligible for overtime. Executive and administrative jobs are exempt from the rule, as are professions like doctors, teachers, and lawyers.
Under the new rule, which is set to take effect in December, the Labor Department estimates that roughly 4.2 million American workers will be newly eligible for overtime pay—150% of their normal hourly wage—when they work more than 40 hours a week.
However, rather than adding substantially to overtime pay, Goldman Sachs projects that the measure will instead add about 100,000 jobs over the course of 2017, as employers respond to the changes by hiring new workers rather than paying their current workers time-and-a-half to work more than 40 hours.
Though the rule is expected to have little impact on wages, 100,000 new jobs is a sizable amount. The U.S. economy is presently creating between two and three million jobs every year.