PayPal Launches Quick & Easy Millennial-Friendly Payment Service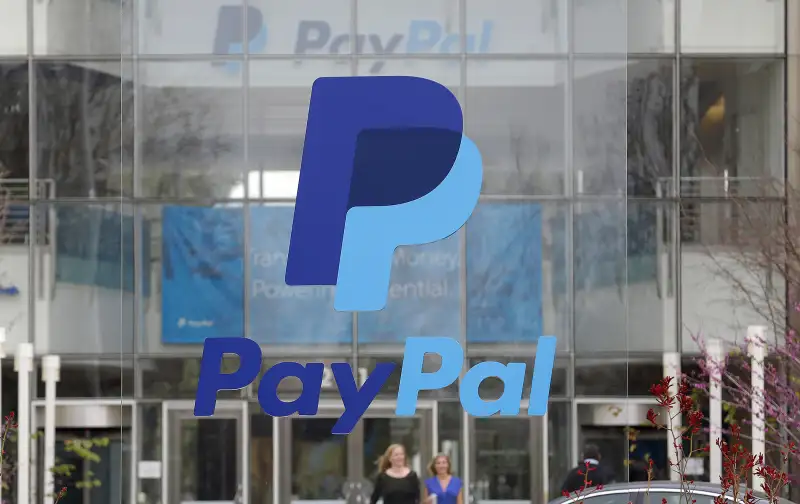 On Tuesday, PayPal announced a new service called PayPal.me, designed to add some modern functionality to its old-by-Internet-standards payment platform.
The new offering takes a page from Venmo, the mobile payment app popular with millennials that PayPal acquired last year. Venmo lets users send and request money with the tap of a few smartphone buttons—a stark contrast to the comparatively byzantine experience of requesting money on PayPal, which requires users to log into a website and fill out a form.
But Venmo isn't for everyone; it features a social news feed of friends' transactions and automatically translates words like "rent" into emojis (a house and money with wings). This kind of stuff tends to go over well with millennials, but can be alienating to older consumers. Additionally, Venmo faced criticism last year for security flaws and the lack of a customer service number, leaving many still skeptical although they've since added two-factor authentication.
PayPal.me looks to bridge the gap between ultra-casual Venmo and old-fashioned PayPal by making it extremely easy for users to request money without using a mobile app or logging into PayPal's website. To use PayPal.me, each user has a free, personalized link ("paypal.me/barackobama" for example) that can be texted, emailed, tweeted, or otherwise posted. If someone else has the link, they can easily complete the charge request on the spot (the site is optimized for mobile). People are sometimes reluctant about directly asking for money they're owed, and PayPal is betting that providing a simple, digital way of requesting should prevent them from leaving money on the table.
Unlike Venmo, which bombards the user with a text, email, and phone notification for an incoming request—you can complete the charge outside the Venmo app if you text back—PayPal.me caters to slightly more mature users by having them directly send the request themselves from their own email or phone number. It also requires the person completing the link to remember the nature and amount of the debt in question, though a person could request a specific amount by sharing a link with a number at the end, separated by a slash. "Paypal.me/barackobama/25" for example. But the link isn't specific to the person, and the service doesn't even know if a request has been sent. A person's PayPal.me address is nothing more than a dropbox.
Considering that PayPal owns Venmo, the new url-based platform PayPal.me isn't really trying to compete with the popular app. As TechRadar notes, "unlike with Venmo, which only works with U.S. banks, credit and debit cards, PayPal.Me is targeting the company's much broader global user base."
And as for the classic chunky website PayPal that Elon Musk developed ages ago, it's not going anywhere. PayPal.me is simply another option for users to request money and get paid.