40,000 Pounds of Pennies Spilled Onto I-95 After a Truck Crashed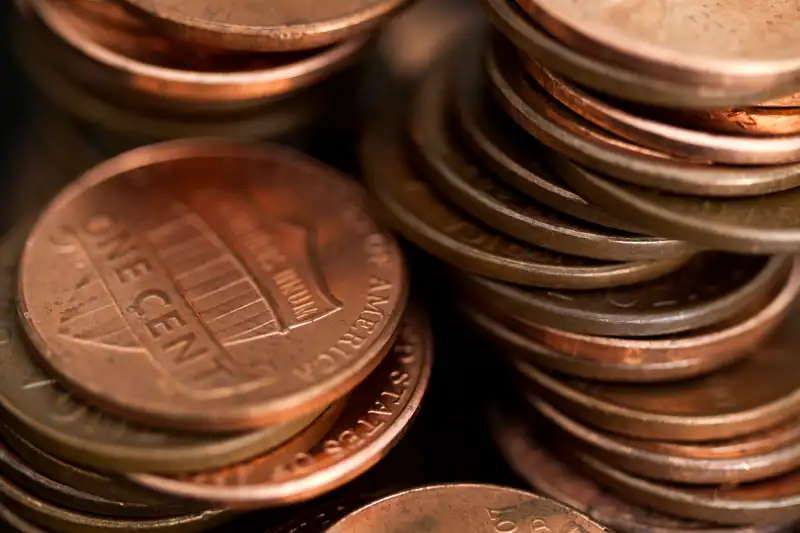 Epoxydude—Getty Images/fStop
A tractor-trailer loaded with pennies bound for the U.S. Mint in Philadelphia overturned Thursday at about 2 a.m., spilling some 40,000 pounds of coins onto I-95 and bringing traffic to a standstill.
The truck slammed into a plastic barrier, overturned and caught fire near New Castle, Del., a local ABC station reported. Inside the truck, tens of thousands of pennies—blank, so not valuable as currency—then flooded onto the highway. Many of the coins were burned black due to the fire. Northbound traffic on I-95 was completely shut down for hours. At least one lane was reopened on Thursday morning, though cars remained backed up for miles.
Fox 29 estimates that a total of 40,000 pounds of pennies wound up covering the road. Each penny weighs 0.088 ounces. So, if we're doing the math correctly, 40,000 pounds worth would equate to something north of 7 million pennies.
That's a lot of pennies.
Read Next: Why $100 Bills and €500 Notes May Soon Be Killed Off
And because of all the traffic this incident has caused, we're guessing there might be quite a few more drivers who now agree with the argument that we should get rid of pennies entirely.