The Labels on Naked Juice Will Now Make the Ingredients a Lot Clearer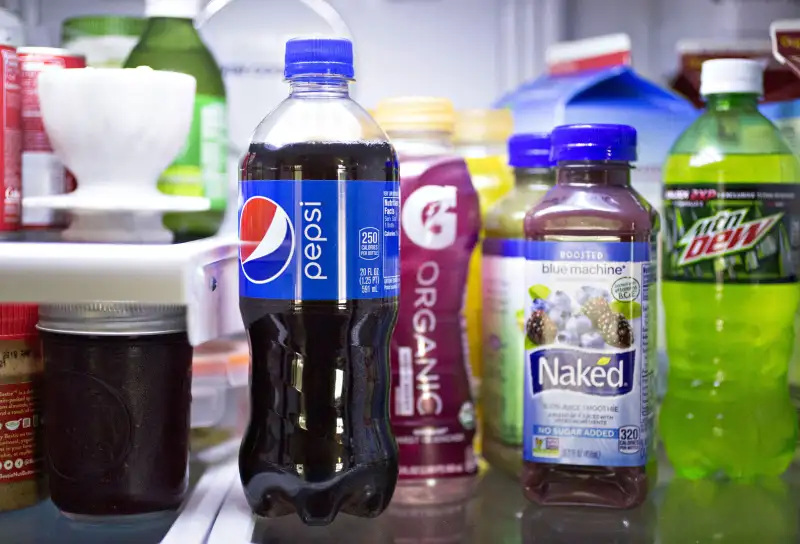 Daniel Acker/Bloomberg via Getty Images
PepsiCo has agreed to update the labels for Naked Juice after being accused of using "false and misleading" descriptions.
In Oct. 2016, three customers filed a lawsuit against PepsiCo for misleading the market about its Naked beverages, one of PepsiCo's subsidiary companies. The lawsuit claims that PepsiCo marketed "Naked beverages as predominantly consisting of high-value and nutritious 'super' ingredients, including by naming them after such ingredients, when other cheaper and less nutritious ingredients predominate." But according to the suit, some of the juices contain an unhealthy amount of added sugar thanks to the company's predominant use of orange juice and apple juice.
Naked Juice Kale Blazer, Naked Juice Bright Beets, Naked Juice Chia Cherry Lime and Naked Juice Chia Sweet Peach were some of the juices listed in the suit.
Although PepsiCo is still denying the allegations in the lawsuit, it has agreed to update the information of Naked products, according to a settlement agreement from Feb. 14.
The document states that each 'No Sugar Added' claim on the front label of a Naked Juice product "will be reduced in font size to at most 75%" of the current size. It also says that descriptive product statements "will be revised to reflect predominant ingredients, if not currently reflected" and images of the front of products will "reflect predominant ingredients, as determined by weight and characterizing flavors."
Already, the Center for Science in the Public Interest has praised the company for taking action.
"The seriousness with which Naked heard our concerns, and the good faith they brought to our negotiations, is delivering truly positive benefits for consumers," said CSPI litigation director Maia Kats in a statement. "Consumers deserve to know at a glance what they're buying, and Naked's labeling and marketing enhancements accomplish that. We commend the Naked Juice team for its cooperation and commitment to transparency."