12 Things That Are About to Get Cheaper at Whole Foods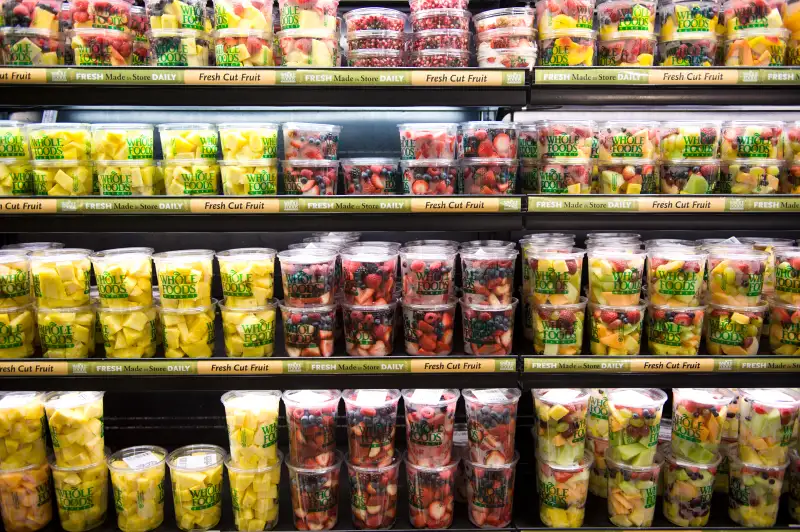 John Nordell—Getty Images
A whole range of Whole Foods products are about to get cheaper thanks to Amazon's acquisition of Whole Foods Market on Aug. 28.
Prices on a selection of groceries, including Whole Trade organic bananas, responsibly-farmed salmon and tilapia, organic large brown eggs, lean ground beef, organic avocados, organic baby kale and baby lettuce, almond butter, organic Gala and Fuji apples, organic rotisserie chicken and 365 Everyday Value organic butter are set to drop beginning on Monday.
"We're determined to make healthy and organic food affordable for everyone," said Jeff Wilke, CEO of Amazon Worldwide Consumer, in a statement. "Everybody should be able to eat Whole Foods Market quality – we will lower prices without compromising Whole Foods Market's long-held commitment to the highest standards."
Stock prices for grocery sellers like Costco, Target, and Kroger have tanked since word broke of Amazon's acquisition, Money reported in June. However, much still remains unknown about how the Amazon takeover will impact Whole Foods, the grocery industry and grocery shoppers in general.