Artificial Colors Are Back in Trix Because Nobody Liked Natural Ingredients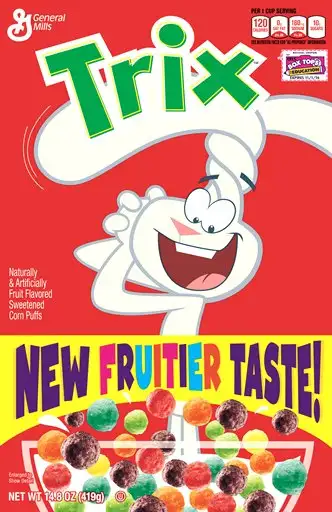 The maker of the iconic sugary breakfast cereal Trix is reintroducing artificial colors and flavorings after customers complained about the all-natural option, made using radishes, purple carrots, and turmeric.
General Mills Inc., which also markets the kids' cereals Cocoa Puffs and Lucky Charms, as well as Häagen-Dazs ice cream, will start selling the classic version of Trix, made using the original recipe, alongside the more wholesome option in supermarkets starting in October, the Wall Street Journal reports.
When General Mills pledged two years ago to remove artificial colors and flavors from all its cereal brands, many turned to social media to express outrage at the decision. Some accused the company of destroying their childhood cereal, while others described the new version of Trix as phoney and fraudulent.
General Mills is just one of many major companies, along with Kraft Heinz, Subway, Nestle USA, Mars Inc. and more, that have committed to omitting artificial dyes and preservatives from their products. Many have been met with the same frustration expressed by Trix consumers.