Pfizer's Latest Buyout Is No Reason for Investors to Cheer
Money is not a client of any investment adviser featured on this page. The information provided on this page is for educational purposes only and is not intended as investment advice. Money does not offer advisory services.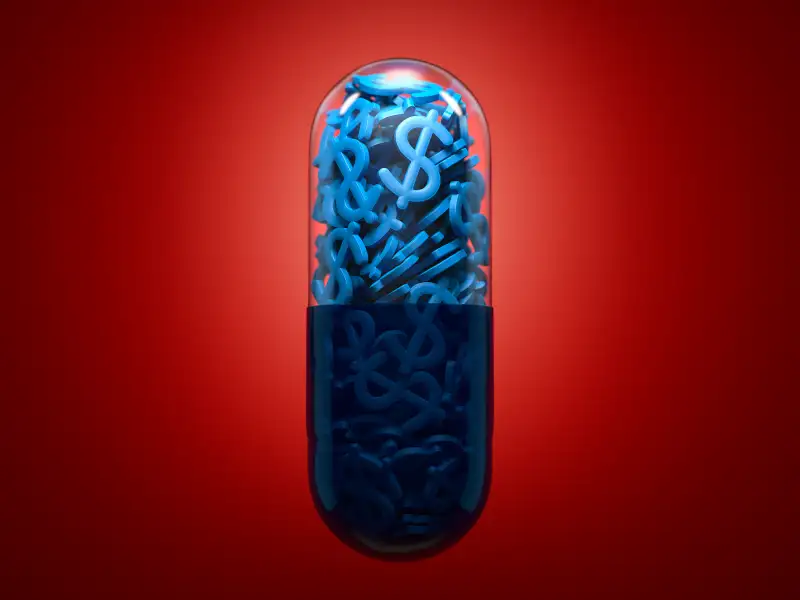 Pharmaceutical giant Pfizer wants to buy an innovative cancer drugmaker named Medivation , for a princely $14 billion. But this nice deal, announced Monday, is a rare piece of good news for the industry and its stock investors.
The drug companies are under political siege. Largely as a result, pharma stocks' performance is off of late. Over the past 12 months, the MSCI health care index is down 2.6%, and the Nasdaq Biotech Index fell 18%. In the S&P 500 this year, drug stocks and the long-suffering financial segment are the only two in the red.
That's too bad for stockholders, who benefited mightily from the five–year bull run of the health sector, biotech in particular, amid a spurt of medical advances and an aging population that demands more care.
On Wall Street, nothing goes straight up, regardless of technology and demographics. As market commentator and investing planner Howard Gold put it: "Though health care stocks are wonderful investments for the long run, they're likely to lag for some time."
Harming health care stocks, especially biotechs, is the fact that drug prices have become a political flash point. Democratic presidential contender Hillary Clinton has been open about her antipathy to high drug prices. Last year, she tweeted that a price hike for a parasite-treating drug was "outrageous."
Pillorying drug bigwigs in public does the sector's stocks no favor. Congress has hauled in drug executives to testify — and be scorned on television. Turing Pharmaceuticals CEO Martin Shkreli, who pumped up the price of a drug by over 5,000%, pleaded the Fifth Amendment before a House committee last year, and then on his Twitter account called the lawmakers "imbeciles." (He is awaiting trial on unrelated securities fraud charges.)
Another price-hiker, Valeant Pharmaceuticals , also got savaged on Capitol Hill. A corner-office shakeup followed, plus a 90% tumble in its share price.
The Obama Administration has cracked down on the drugmakers, notably their zest for shifting corporate headquarters overseas from the U.S. to lightly taxed foreign havens. The government earlier this year made it a lot harder to do these so-called "inversion" acquisitions. In April, this official opposition scuttled the planned tie-up of Irish domiciled Allergan and Pfizer, which would have shifted its headquarters to Dublin from New York.
On the bright side, apart from the inversions ban, the pharma industry continues its robust merger activity, which usually helps stocks — at least the ones of takeover targets like Medivation. In this year's second quarter, a study from PwC shows that the number of pharma deals increased 15%. But the picture is mixed: The value of those deals decreased 39% compared with the prior-year period, with only two mega-deals (those over $1 billion) vs. five in 2015's second quarter.
Consolidation has long been the name of the game in the pharma field. Large companies like Pfizer like to buy smaller biotech firms such as Medivation for their cutting-edge products. Pfizer CEO Ian Read, in announcing the deal, said that acquiring Medivation would boost his company's revenue and earnings, as well as enhance its standing in cancer treatments.
Acquisitions are an easy way for Big Pharma to spend less on research and development. They let small companies take the risks first, and then swoop in to reap the bounty. To be sure, Pfizer does spend a lot of money on its own for R&D. According to company statistics, however, the $7.7 billion it paid out last year for R&D is down almost 17% from 2010.
Read next: 5 Signs that Epi-Pen Prices Are Completely Out of Control
Pfizer counters by arguing that recent R&D spending makes up a greater share of revenue, which has shrunk since 2010. Revenue dropped mainly due to patent expirations for such one-time blockbusters as cholesterol fighter Lipitor and erectile dysfunction remedy Viagra, which means they now sell for less.
Investors can take heart from ongoing pharma consolidation. With the acquisition announcement, Medivation's stock surged almost 20%. But that's cold comfort for the bulk of drug stocks these days.