Best Made-Up Holiday Ever? Celebrate 'Pie & Beer Day' on Friday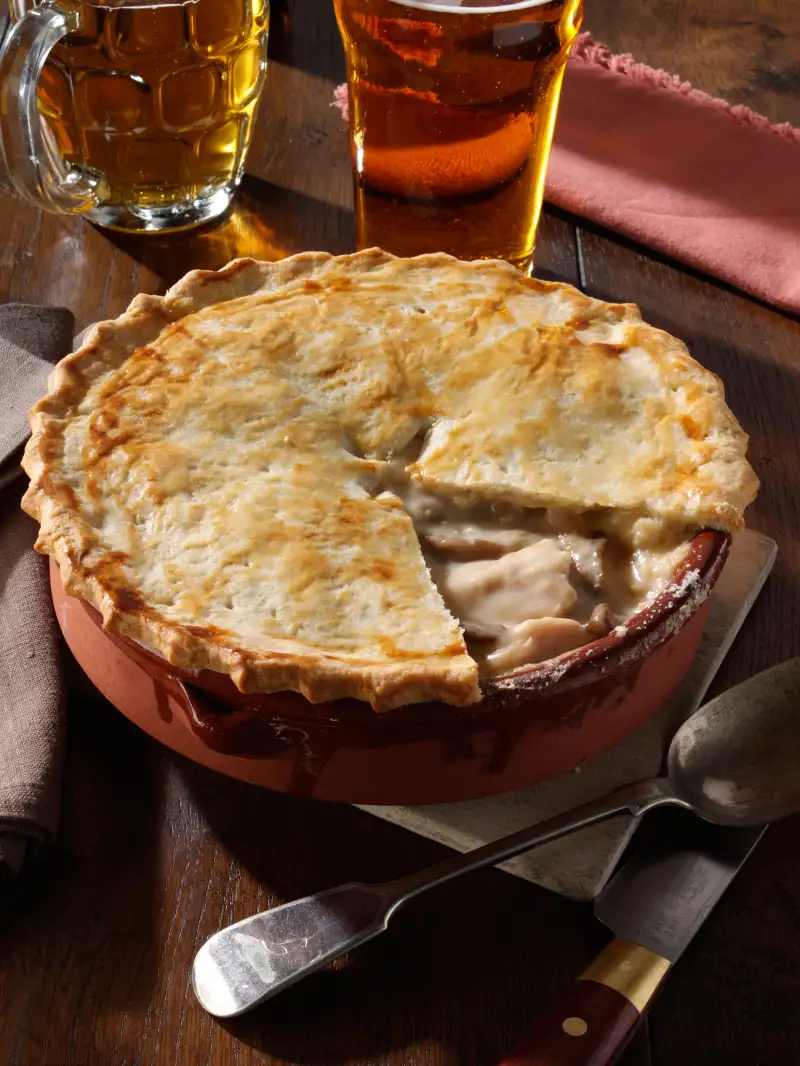 Pioneer Day, held annually in Utah on July 24, is an official state holiday commemorating the day in 1847 when Mormons entered the Salt Lake Valley. There are parades, reenactment plays, festivals, and fireworks throughout Utah to celebrate, and most businesses and government offices are closed.
But because Pioneer Day is tied to a specific religion—the original pioneers being celebrated were all members of The Church of Jesus Christ of Latter-day Saints fleeing oppression in the East—not everyone feels included. So sometime around a decade ago groups of (presumably non-Mormon) friends began hosting "Pie & Beer" Day parties as an alternative, to have some fun and make the most of what's traditionally been a day off from work.
Why pie and beer? Beyond the brilliance of combining two things many people love to consume, it's a play on words: "pie and beer" sounds a lot like "pioneer." "Pie and Beer Day was created as a counter culture alternative for people that don't fit into the established green jello and hand cart mold that has been around for generations," the Utah Beer Blog explains. As for how to celebrate Pie & Beer Day, it's as simple as this: "Gather friends and/or family - bring pie and beer - have and consume. It's been this way for years and it's a formula that has proven to work."
As for what kind of pie to consume, traditional pie-pies like apple and blueberry are most often on the table, but pizza pies and meat pies are fair game as well. Root beer is just as welcome as ales, lagers, and stouts too. Pie & Beer Day, you see, is very inclusive.
While Pie & Beer festivities can take place anywhere, last year saw the first large-scale celebrations, and the 2015 edition will be even bigger. (It helps that July 24 this year is on a Friday.) Local radio station KRCL, which hosted a pie-and-beer tasting fundraiser on July 24 last year at the Beer Bar in Salt Lake City, is doing so again this Friday. A $20 "Pie Pass" provides five pieces of pie from local bakeries (craft beer samples cost extra).
The Salt Lake Tribune has rounded up a half-dozen other Salt Lake City saloons and breweries that are likewise hosting "Pie & Beer" specials on Friday, with brews and slices of pie starting at $2.50 each.
Those who celebrate Pie & Beer Day are quick to point out that the festivities aren't meant to mock Mormonism or any religion. "We're poking the bear a little bit, but we're not disrespectful. It's about kind of accepting the confines of our culture while celebrating our rebellious spirit," Leslie Sutter, owner of Huntsville's Shooting Star Saloon, which has held Pie & Beer Day specials for five years, told the New York Times last year.
Come to think of it, it's pretty hard to argue against pie and beer. If you don't love one, odds are you have quite a fondness for the other. As for the many, many among us who are enamored with both with equally high intensity, well, Friday will be quite a holiday indeed.