'Pilot Pete' Weber Is the New 'Bachelor.' Here's How Much He'll Get Paid For It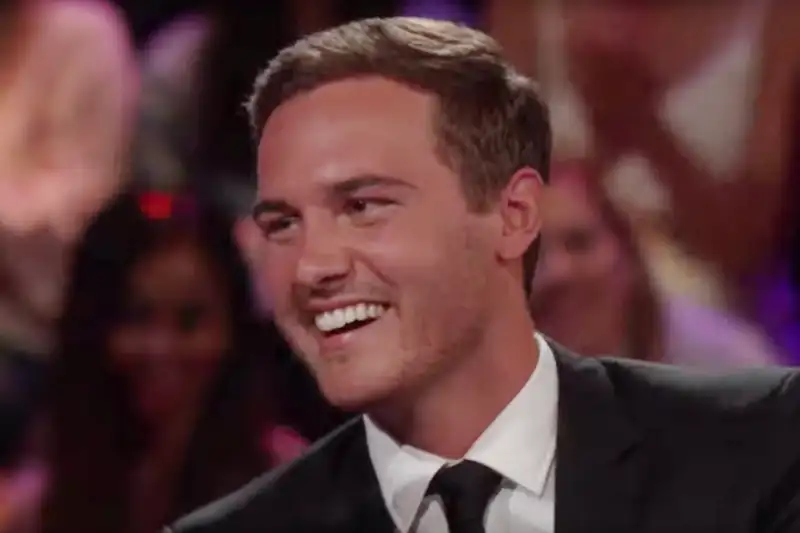 There may be still four achingly long months to go before the next season of The Bachelor, but ABC just dropped a bombshell that's getting us hyped now. The network announced Tuesday night that Peter Weber will star in the romance reality show's 15th season.
Weber, a 28-year-old pilot from Westlake Village, California, came in third place during the 2019 season of The Bachelorette. Before Hannah Brown tearfully sent him home, Weber gained a reputation for wearing his heart on his sleeve, making out on a pool table and spending one very busy night in a windmill. The internet is also obsessed with his cute brother.
Starting in January, Pilot Pete will date two dozen women in hopes of finding the one. And because survey data shows that money is the top stressor in serious relationships, we decided to look into Weber's finances.
Here's what we learned about the new Bachelor's money — and the cash he stands to make from his new gig.
What Do We Know About Peter Weber's Money?
Unlike some contestants, Weber is gainfully employed. He's been a pilot for Delta since 2018, and that means he's probably making six figures. The U.S. Bureau of Labor Statistics says the 2018 median pay for airline and commercial pilots was $115,670. CNN reported in 2016 that average base pay for Delta pilots specifically was $185,000, though they've gotten a raise since then.
Because Bachelor/ette contestants don't get paid, Weber likely had to buy his own clothes for Brown's season. E! News reported in 2017 that women typically spend four times as much as men do before heading to the mansion. Although we don't know exactly how much Weber spent, previous male contestants have shelled out anywhere from $300 to $5,000 to look sharp on the show.
Since The Bachelorette, Weber has surprisingly resisted getting sucked into Stagecoach and #sponcon. His ad-free Instagram feed shows that he's been working, traveling with family, donating blood, cuddling a dog and jumping in the pool since his breakup with Brown.
How Much Money Will Peter Weber Make From 'The Bachelor'?
Unlike the participants, the star of each season of the Bachelor/ette does take home a paycheck. In her book Bachelor Nation, Amy Kaufman reported that the main man or leading lady typically earns about what they would at their normal job. (Six figures is generally the minimum.)
Another perk of being the Bachelor? Weber will get a custom wardrobe.
His earnings will truly take off once the show has ended.
Weber already has 1.1 million Instagram followers, which means brands will be clamoring to work with him after the final rose. Refinery29 reported in 2018 that a reality star with 1 million followers can earn $10,000 and up per post. Weber's predecessors have teamed up with companies like Halo Top, Tropicana and Absolut Vodka. Ex-Bachelor Colton Underwood is even asking fans to lose their "veginity" in ads for Morningstar Farms.
Weber can also count on being offered a spot on another reality show — like how Brown is on season 28 of Dancing With the Stars — after he does his rounds as the Bachelor.
And if all else fails, he can always start a podcast.