5 Steps to Take Now to Get Ready for the Return of Student Loan Bills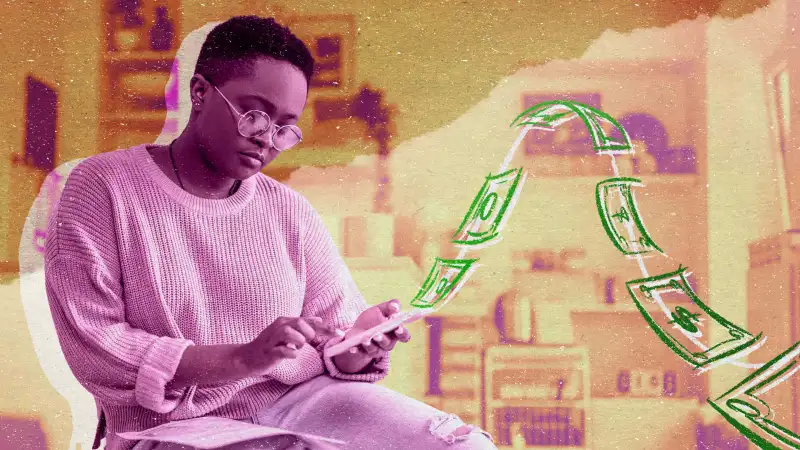 The last time Americans had to pay their federal student loans, Prince Harry and Meghan Markle had just left the royal family, Ted Lasso hadn't premiered yet, and the idea that Bennifer could reunite was downright laughable.
As the pandemic took hold of the United States in March 2020, the White House — under then-President Donald Trump — made the decision to suspend student loan payments and interest to help borrowers cope financially. The so-called payment pause was later made official by Congress and then extended eight times as the economy cratered and recovered.
But now, time is up.
Interest accrual started again Sept. 1, and the first payments will come due in October. This is a big deal for several reasons — chief among them is the fact that borrowers have become accustomed to not making payments over the past three and half years. All of a sudden, those bills are back.
It's going to be a shock to both individuals and the U.S. economy at large. Here are five steps borrowers should take now to prepare for federal student loan payments to resume.
1. Find your servicer
The first step is to figure out who's servicing your loan, says Bevin Baker, a financial advisor with Fort Pitt Capital Group. Millions of loans have been transferred in the past few years, meaning an estimated 44% of borrowers will have at least one new servicer to deal with when payments resume.
To identify your student loan servicer, pull up studentaid.gov and navigate to your account dashboard. Scroll down to the "My Loan Servicers" section and read what's listed. (Alternatively, call 1-800-433-3243 and they can help you.) While you're there, update your contact information.
2. Research repayment plans
Next, Baker says, you'll want to research your options for repayment. Although Biden's sweeping student loan forgiveness plan got scuttled by the Supreme Court — and although he's working on another one — the government has made an effort to make the transition into repayment as painless as possible.
It recently launched the Saving on a Valuable Education plan, aka SAVE, a generous income-driven repayment plan that ties your bills to your income rather than the amount owed. An Education Department news release says that under SAVE, "a single borrower who makes less than about $15 an hour will not have to make any payments, and borrowers earning above that amount would save more than $1,000 a year on their payments compared to other IDR plans." Some 4 million borrowers have already applied for the SAVE plan; you can join them here.
Baker also suggests trying a loan simulator that can help you calculate what the best student loan repayment path is for you based on family size, employment status, health savings contributions and more.
3. Enroll in autopay
Then, she says, you should enroll (or re-enroll) in autopay for your student loan bills.
This doesn't work for everyone — you'll need to make sure you have enough cash in your bank account to cover the withdrawals without going negative — but it's a no-brainer for people who can swing it, because it removes the possibility of you forgetting to pay your bills. It can also come with a discount, as federal student loan servicers shave 0.25% off interest rates for borrowers who use autopay.
4. Evaluate your budget
Once you've done all your homework, Jennifer Miller, head of strategic alliances and campus banking at U.S. Bank, says to take a moment to reassess your spending habits.
"Right now is the prime opportunity to take stock of your financial situation and really understand the income coming in and where it's going," she says.
Sit down with your bank/credit card statement(s) and a spreadsheet — or even just a paper and pencil — and start categorizing your transactions. Look at how you're spending money and how you're earning it, then determine where you may be able to cut back to free up cash for student loan payments.
Some expenditures are essential, like rent and utilities. For these, Baker suggests negotiating and/or shopping around to save money. For discretionary spending, you may be able to make small changes, like canceling an unused streaming subscription or changing up where you grocery shop, that will add up over time. If, after this, your income still isn't sufficient, Miller says you may want to consider debt consolidation or getting another job.
5. Stop procrastinating
Although the Biden administration has said there will be an "on-ramp" period through next September where the government won't report delinquency to the credit bureaus, you're not off the hook. Payments are due, and interest will add up, so simply choosing not to make student loan payments when you can afford to is not a good idea.
"Consumers shouldn't be waiting until next month when the first payment is due with their servicers" to begin thinking about how to fit these bills back into their lives, Miller says. Front-load the work, so "come October … you feel really good about your plan, and you're all set to go."
Now is the time to get ready for student loan payments to resume for the first time since 2020. There's a lot you can do ahead of time. It's a big change, so take action.
"Financial stress is real," Baker says. "Starting to chip away at some of that as soon as possible will help people feel more prepared after this long hiatus."
More from Money:
Here's What Actually Happens if You Don't Pay Your Student Loan Bills
Best Student Loans and Private Student Loans of September 2023