This Is Why the U.S. Pays More for Prescription Drugs Than Other Countries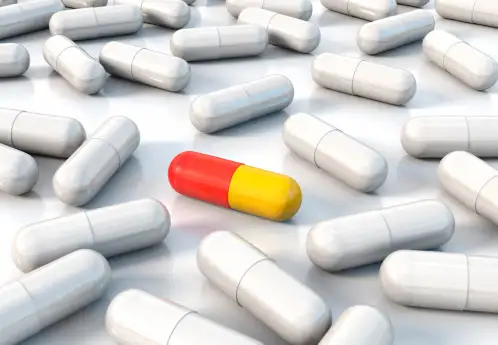 Dimitri Otis—Getty Images
With multiple stakeholders, closely guarded trade secrets, and confidential rebates at play, the costs of pharmaceutical drugs in the U.S. are notoriously difficult to pin down. But what's clear is that Americans usually pay far higher prices than patients in other advanced countries.
The Wall Street Journal compared prices for 40 top branded drugs in Norway, England, and Ontario, Canada with the prices for the same drugs covered by Medicare Part B in the U.S., for which prices are made public. Prices in the U.S. were higher than prices in Norway for 93% of the drugs surveyed. Prices were higher in the U.S. than in England for all but one drug surveyed. In Ontario, prices were lower than in the U.S. for 28 or the drugs surveyed, while U.S. prices were higher for only two drugs (not all drugs are covered by all plans).
Much of the considerable difference in pricing from country to country is the result of the bargaining power of big, state-run health insurance systems, like Norway's, compared to the relatively weaker bargaining position of American doctor's and health insurance systems. America's Medicare, for instance, is barred by law from negotiating drug pricing. Healthcare systems in other countries are also more willing to set hard price caps on drugs and to deny coverage for drugs deemed insufficiently cost effective.
As a result of the substantially inflated prices for drugs in the U.S., Americans effectively subsidize research and development for new drugs worldwide, but that's not all. Americans also pay for pharmaceutical firms' large budgets for consumer advertising, which is not allowed in Europe, reports the Journal. Higher American prices also account in part for the fact that big pharma firms tend to be very profitable enterprises—pharma and biotech firms in the S&P 1500 earn an average profit margin more than twice the average for all companies in the index.
[WSJ]