Supporters of These 3 Presidential Candidates Have the Worst Credit Scores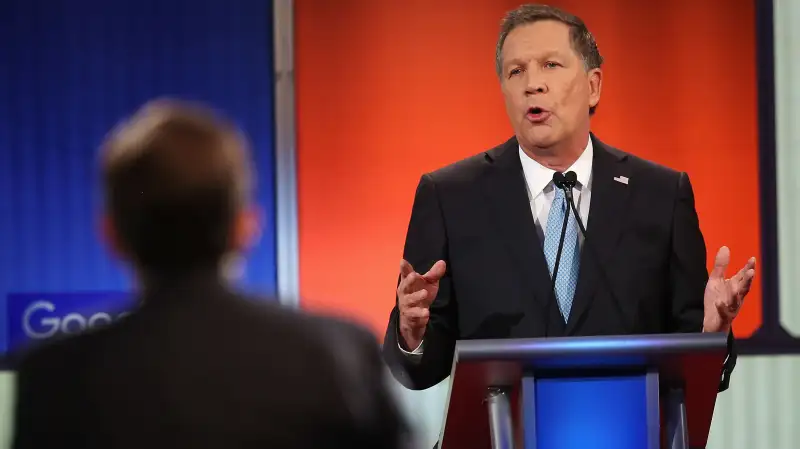 "Pocketbook voting" is the term used to describe how many people decide on which candidate to support--they vote based on which would-be president they think will best improve their personal financial situation. And based on a new survey, people who seem to be struggling the most financially are highly likely to support one of the two Democratic candidates (not surprising) or the frontrunner among the Republicans (quite surprising).
Surveying 765 people online who represented a national cross section, Wallethub grouped primary supporters into four credit score categories—bad, fair, good, excellent.
Almost 60% of people who support John Kasich have excellent credit scores. Marco Rubio came in second with 58%, despite his own debt-ridden financial situation.
On the other end of the spectrum, Hillary Clinton supporters had the most poor credit scores with 26%. Bernie Sanders and Donald Trump supporters followed close behind at 22% and 20%. Cruz had the most supporters with fair credit—20%—which differs from previous assertions by Credit Sesame that his supporters had the worst credit.
It's hard to say what this means. Supporters with high credit scores are probably more satisfied with the status quo and the conservative approach—given the fact they're doing quite well—compared to the marginalized demographics with poor credit scores, who are trying to vote to improve their situations. Of course, what voters perceive to be the best option for improving their situations varies—hence the strong hold on people with poor credit among Clinton, Trump, and Sanders.
For another look what motivates voters to support one candidate over another, Wallethub included a question in its survey that is not a straightforward pocketbook issue, inquiring about views on climate change. It found some very interesting results: The average score of someone who doesn't believe in climate change is 707 and the average of someone who does is 689. Almost 100% of Sanders and Clinton supporters think it's real, and only 50% and 65% of Trump and Kasich supporters think so.