How Much Advertisers Are Spending on Commercials for the Clinton-Trump Debate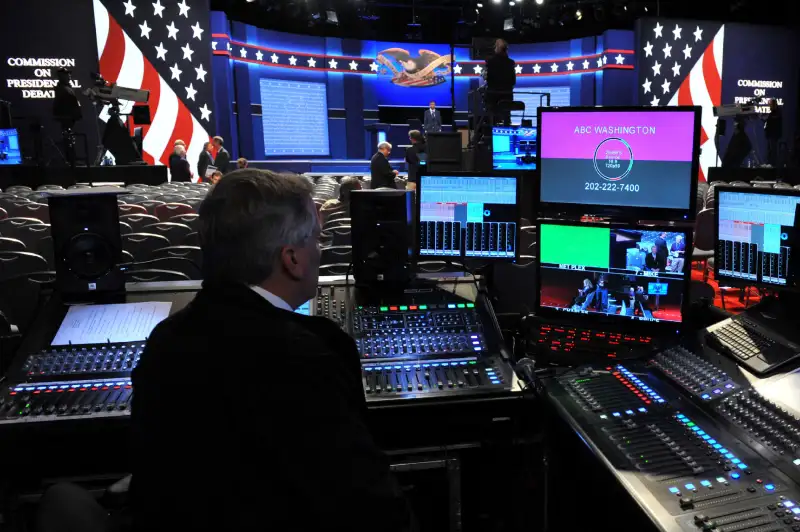 Timothy A. Clary—AFP/Getty Images
As many as 100 million Americans are expected to tune in to tonight's presidential debate, the first of three between Democratic nominee Hillary Clinton and Republican nominee Donald Trump. And while debates don't often hit Super Bowl-level ratings, this is no normal election year: it's expected to be the most-watched event in U.S. political history.
While the 90-minute debate itself will be have no ads, networks are aggressively selling pre-show and post-debate analysis show ads. According to Variety, CBS is asking for $200,000 to $225,000 for a 30-second spot during its post-debate coverage -- about the same as a typical prime time show. Paul Rittenberg, Executive Vice President of advertising sales for Fox News Channel, told AdWeek the network is expecting a "multimillion-dollar revenue night" for its coverage. Other networks report being sold out or almost sold out of ad slots for all three of the debates.
Read Next: Money Questions We Want Clinton and Trump to Answer at Monday's Debate
But with Facebook, Twitter, and other digital outlets reaching as many, if not more, people than traditional TV, ad buyers are looking to non-traditional ways to get their election season messages across—including the candidates themselves. Trump launched two Snapchat filters for the debate, one with a banner reading "Donald J. Trump vs Crooked Hillary." Clinton's campaign announced it has at least $30 million earmarked for digital ads.