Meet the Security Dogs That Sell for $50,000 — and Sometimes Much, Much More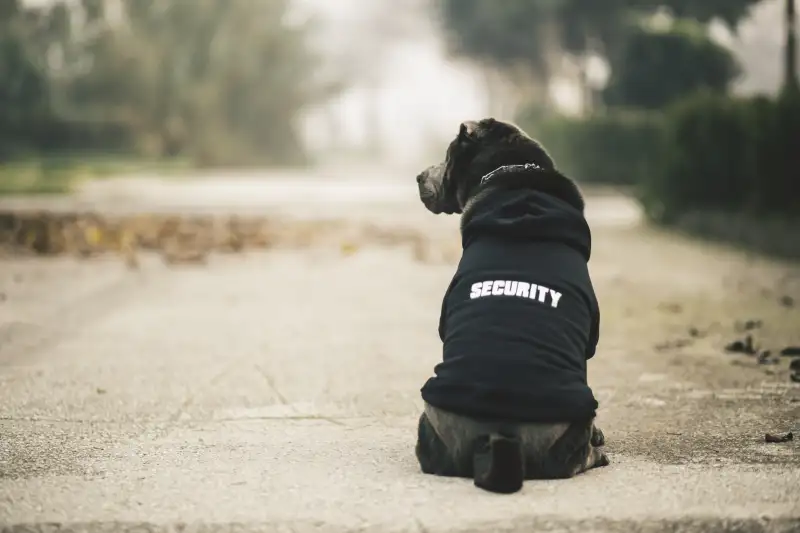 Man's Best Friend can also be Man's Best Bodyguard — for quite a lofty price.
While having a dog around the house for an added layer of protection is nothing new, the security company Harrison K-9 has taken things to the next level.
The Aiken, South Carolina-based company offers elite security German Shepherd dogs to discerning clients, with price tags typically ranging between $30,000 and $80,000 and an average cost of $50,000, a new CNBC report explains. If you're willing to pay more for dogs that come from pedigreed bloodlines or are award winners, super-premium security pooches are available. One guard dog, a European German Shepherd, sold for a whopping $230,000. At those prices, you'd better make sure your new pup has good pet insurance coverage.
Who pays such prices for a dog? "Our clients range from executives, to professional athletes and lots of women who are home alone quite a bit," November Holley, president of Harrison K-9, told CNBC.
Harrison K-9 dogs are given two years of daily training in Germany, and each one is hand-selected for obedience, the ability to track scents, and responsiveness to attack cues.
Once selected, the dogs then get six to 12 more months of training in South Carolina. "Training is tailor-designed for each individual family's needs," the Harrison K-9 website says. All the dogs are trained to respond to English, German, and hand signals before they can be placed in clients' homes.
The dogs are conditioned to be calm in nearly any situation and docile around children, but will spring into action on command, biting attackers and not letting go until instructed to do so.
Harrison K-9 sold 50 dogs in 2018, and has already sold 30 so far this year. But as dangerous as the dogs can be to attackers, they remain extremely cute, as you can well see on their Instagram account.