Princeton Review Says These Are the Country's Best Colleges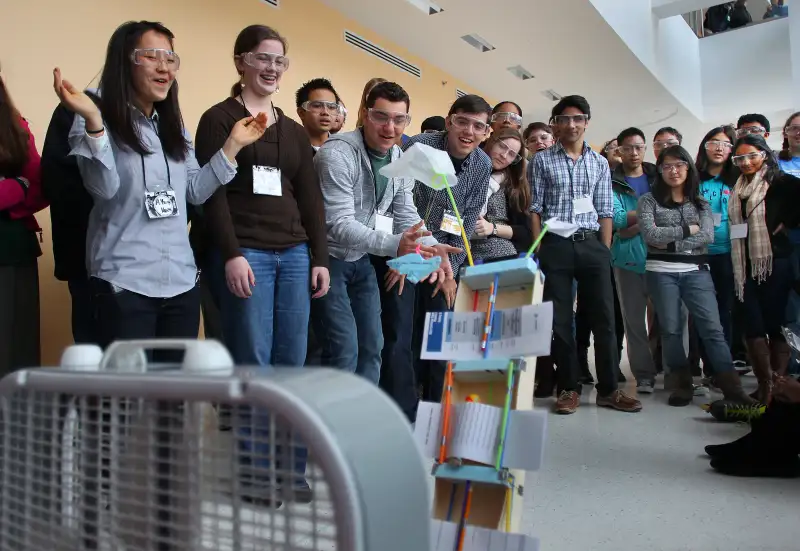 Boston Globe—Boston Globe via Getty Images
Princeton Review has just come out with its annual rankings of the best colleges in the United States.
The rankings include more than 60 lists from the company's 2016 edition Best 380 Colleges guide, including guidance on how to find the best party schools, as well as a glimpse at which colleges offer the stingiest financial aid packages (New York University and University of Delaware come in at No. 1 and No. 2, respectively).
There are also rankings that address academic concerns, such as the best colleges for "classroom experience," a list topped by Franklin W. Olin College of Engineering and Bennington College.
To arrive at these lists—which also include best "green" colleges (those committed to environmental sustainability) and best athletic facilities—Princeton Review compiles the results of more than 130,000 student surveys.
But Princeton Review chooses not to publish an "overall" ranking, so when you navigate to the full "Best 380" list, it's lacking in specific number rankings; a representative confirmed that the company means to say that all 380 schools are good, but not in any particular order.
If you are looking for a different take on best colleges that specifically addresses which schools offer the best value for your tuition dollar, check out Money's College Planner. There you can drill down with lists like the 50 most affordable private colleges and the 50 best colleges you can actually get into (since not everyone can get into #1 pick Stanford), and get personalized rankings for the categories you care about most.