How to Watch the PyeongChang Olympics Opening Ceremony for Free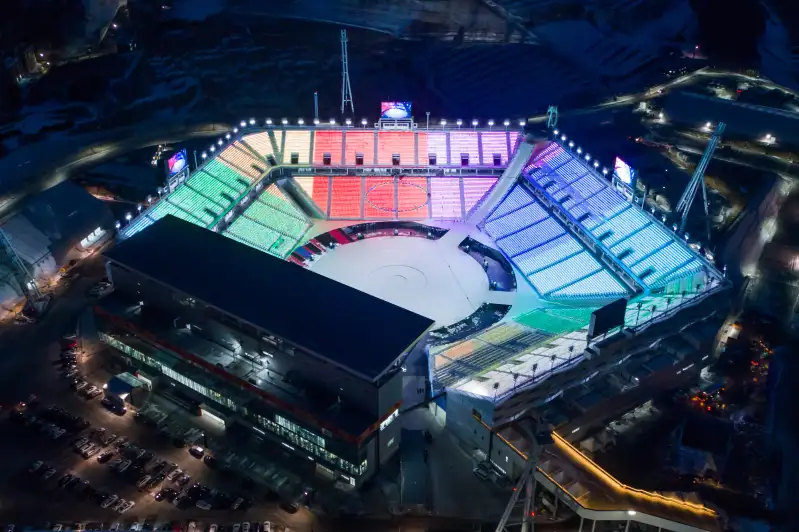 Bloomberg—Bloomberg via Getty Images
The 2018 Winter Olympic Games officially began Friday, Feb. 9, in PyeongChang, South Korea, with the opening ceremony. Athletes marched into the Olympic stadium under their country's flag as part of the highly-anticipated Parade of Nations. And if you couldn't be there in person or were unable to watch the Olympics opening ceremony live early this morning, NBC has you covered with their primetime coverage starting at 8 p.m. ET.
This year, North and South Korea marched in the Olympics opening ceremony under the same flag in a somewhat controversial show of diplomacy. Spectators were also able to see different aspects of Korean culture on a cold night, given that the PyeongChang Stadium was built without a roof and does not contain a central heating system. Forecasters predicted that the weather in PyeongChang could drop as low as 7 degrees Fahrenheit with wind chill. But don't worry: Olympics Organizers handed out blankets and heating pads to keep spectators warm.
Here's how you can watch the Olympics opening ceremony Here's all the ways you can watch and stream the opening ceremony live, including free options:
Watch the Olympics opening ceremony live online
While some dedicated fans caught the Olympics opening ceremony live when it aired at 6 a.m. E.T. Friday, night owls can watch NBC's television broadcast hosted by Katie Couric and Mike Tirico starting at 8 p.m. E.T. / 5 p.m. P.T., which you can also watch on NBCOlympics.com. You can watch the Olympics opening ceremony without cable, too, if you use an HDTV antenna.
Stream the Olympics opening ceremony for free
If an antenna does not work out, there are several streaming services that will air the Olympics opening ceremony with the purchase of a subscription.
Platforms like YouTube TV, Sling TV Blue, DirecTV Now, PlayStation Vue, Hulu With Live TV, FuboTV and CenturyLink Stream will offer NBC as part of their subscription packages, and some have free trials for first-time users.