The UK Is The Number One Place To Die Well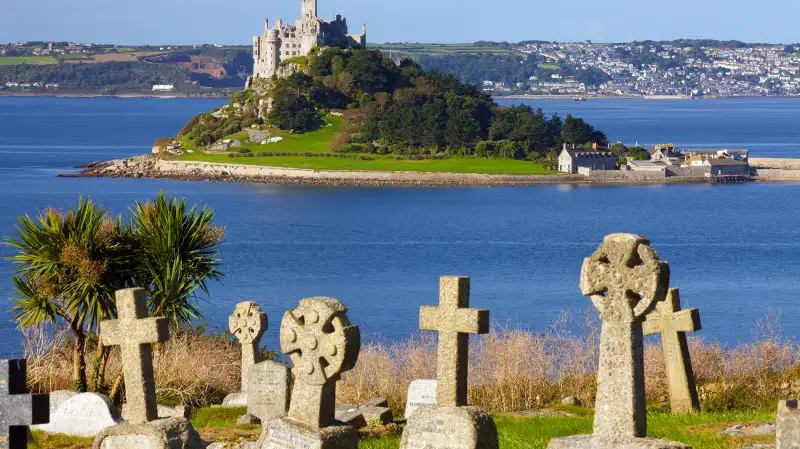 Robert Harding World Imagery—Alamy
Given the reputation of British cuisine, it's hard to imagine that the hospital food is helping—but according to the Economist's Intelligence Unit, Great Britain is the best country in the world to receive end-of-life care. The United States was ranked ninth by the report.
This from the the Economist's second Quality of Death Index, which measures and ranks the effectiveness of palliative care in 80 different countries based on factors such as the environment of care facilities, human resources, affordability of care, quality of care, and "community engagement."
The UK also ranked number one when the Index was first published in 2010—both times, the Economist cited the country's integration of hospice care into the national health care system, "comprehensive national policies," and a high level of public engagement with the cause. Other significant factors that contributed to the effectiveness of end-of-life care, according to the report, include access to opioids (i.e. morphine) for pain alleviation, availability of psychological support and end-of-life conversations, and nationally subsidized palliative care.
Unsurprisingly, spots on the 'Top Ten Places To Die' list are mostly filled by high-income nations, including Australia, New Zealand, Ireland, Belgium, Taiwan, Germany, Netherlands, the U.S., and France. The list resembles the Commonwealth Fund's overall ranking of health care systems by country for 2014.
Still, a select number of low-income countries have managed to make huge advances in palliative care in recent years. In Mongolia, for example, which is 28th in the Index, an effort to build a national end-of-life care system, make generic opioids available, and educate health care and social workers on palliative care has taken off in just the past 15 years, thanks to an effort by Dr. Odontuya Davaasuren, who in 2000 established the Mongolian Palliative Care Society. Panama ranks 31st, largely due to the establishment of a national palliative care system in 2010.
As for the United States, the report notes that the system for delivering palliative care is "open and transparent, but not universally affordable," adding that "the number of specialists falls short of patient needs. There is only one palliative medicine physician for every 1,200 terminally ill patients." On a more positive note, it suggests that the Affordable Care Act may improve matters as the national healthcare focus shifts "from fee-for-service reimbursement towards a focus on population health, team-based approaches to care and shared assumption of financial risk."
Overall, the report pointed to a global shortage of adequate care for people in their final stages of life. Of the 80 countries included, only 34 attained above-average "quality of death" scores on the index—the suggestion being: about 85% of the world's population still lacks access to the resources needed to help them die well.