Ransomware, the Newest Cybersecurity Threat, Explained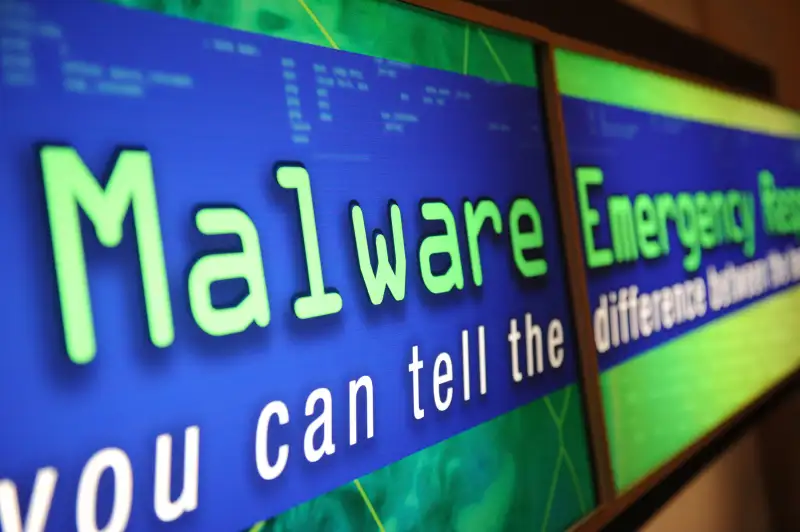 Kepler, Jacob--Bloomberg/Getty Images
Mac computers were hit with ransomware this weekend, which was the first time an Apple product had been affected by this type of malware.
You may know about other types of malware, like spyware and other viruses that make your computer bloated and slow, but as CNET wrote on Thursday, it's the "hot hacking trend of 2016."
When a computer gets affected by the malware--like most viruses, you probably won't know what you clicked on--your data gets encrypted. Next, someone contacts you asking for a ransom to unscramble it.
Diabolical and genius, these tactics most recently hit a Los Angeles hospital, which paid $17,000, mercifully lower than the initial demands of $3.5 million. Similar to kidnapping statistics, it's hard to say how much is paid every year, but the Guardian says it's in the hundreds of millions of dollars every year.
Until now, this scam hadn't affected Apple users, but over the weekend a bug apparently took advantage of a legitimate software developer's certificate and was installed on an unreported number of computers.
Apple has since fixed the security issue with the certificate, but that doesn't mean this will be the only time its consumers could fall prey to ransomware. And with the Internet of Things taking off in earnest as Nest smart thermostats, smart TVs, and appliances appear in more and more homes, the potential for hacking is significant.
So what should you do if you find your digital life being held hostage? Unfortunately there's not much you can do. Though you might be able to find a solution through Google if the hacker is an amateur, there's no good solution to decrypting really complex ransomware. According to SecurityLedger.com, a website devoted to the dangers of hacking, the FBI says you should probably just pay the ransom. It's just another reason you should always back up your files.