These American Companies Are Hiring Refugees — Even When It's Not Very Popular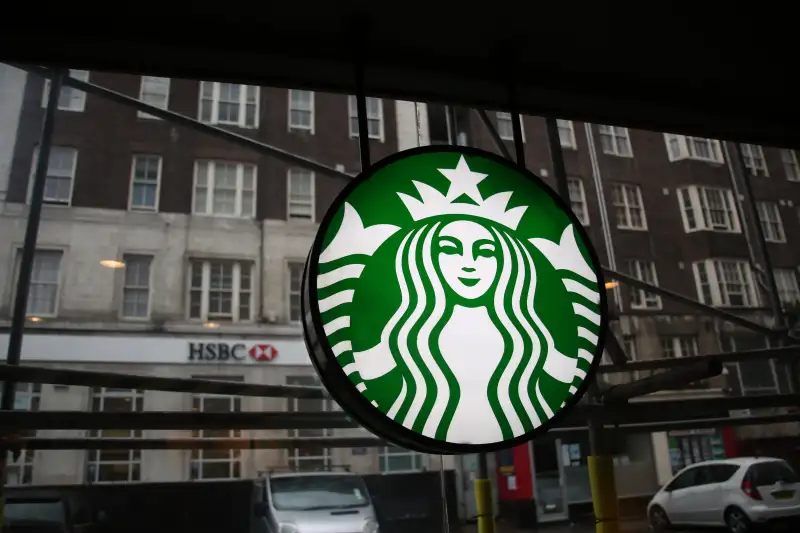 Waring Abbott—Getty Images
When big companies like Facebook, Microsoft, and Ford spoke out against an executive order to ban Syrian refugees from the United States, Starbucks went one step further.
The coffee chain pledged to hire 10,000 refugees over the next five years in the 75 countries where the company does business, in the wake of the White House order, which is being contested in federal courts.
"We are living in an unprecedented time, one in which we are witness to the conscience of our country, and the promise of the American Dream, being called into question," Starbucks CEO Howard Schultz wrote in a letter sent to all employees. Initially, he said, the company will focus "our hiring efforts on those individuals who have served with U.S. troops as interpreters and support personnel in the various countries where our military has asked for such support."
Initiatives focused on hiring refugees can be risky for companies. Supporters of President Donald Trump called immediately for a Starbucks boycott after the company's refugee hiring pledge. Hamdi Ulukaya, the Turkish immigrant founder of the Greek yogurt brand Chobani, has received death threats because of his work with refugees. Nearly 30% of Chobani's employees are refugees, most working in U.S. factories, and Ulukaya has personally pledged to give the majority of his fortune to help support the world's displaced peoples.
Still, many American businesses—including the country's largest employers—hire refugees. About 50 companies, including Microsoft's LinkedIn and Mastercard, gathered recently to discuss how to help the millions of displaced people in the U.S. and abroad, The Wall Street Journal reported. The coalition began as an initiative of the Obama administration, and was convened by the Tent Foundation, a refugee advocacy group founded by Ulukaya, according to the Journal.
How many refugees are actually getting hired? We reached out to the U.S. Committee for Refugees and Immigrants (USCRI), which works with businesses and community organizations around the country, for data on refugee hiring. In a recent two-year period, USCRI says its network of agencies has helped place a total of 4,816 refugees in jobs within six months of their arrival in the country. The USCRI says that it's one of nine national refugee resettlement agencies, so the total number of refugees placed in U.S. jobs in recent years is likely to be in the tens of thousands. Most refugees placed by the USCRI appear to be employed in low-level jobs, earning an average of $10.26 per hour.
The vast majority of companies that work with the USCRI are small businesses that hire just one or two refugees. The 4,816 refugees placed in jobs with the assistance of the USCRI received work at more than 2,300 different companies.
But the USCRI works with some larger companies to place refugees in jobs as well. Below is a top 20 list of companies that have been hiring the most refugees, with the assistance of USCRI's network of settlement agencies. As you'll see, the companies hiring refugees include hotels, farms, food processors, house-cleaning services, temp agencies, and the world's largest (non-government) employer, Walmart.
Walmart: 79 refugees hired
Tyson Foods: 66
Perdue Farms: 56
Hilton: 53
Snider-Blake: 50
Aeropost International: 45
Remedy Staffing: 40
Aramark: 39
Anchor Staffing: 30
Sterling Technologies: 28
Taylor Farms: 24
Elwood Staffing: 23
JBS Swift & Co.: 23
Marriott Hotels: 23
National Delivery Systems: 23
River City Casino: 23
Pine Ridge Farms: 22
Cardone Industries: 20
Freedman Bakery: 20
Rite Stuff Foods: 20
Resettlement agencies say there are plenty of benefits for businesses that hire refugees. Many of the newcomers are highly educated, with the kind of work experience and skills that employers need. Still, refugees' limited language skills in their new countries, as well as uncertainty over their training and degrees, uncertainty over how long they'll be living in the area, and the likelihood that they've suffered through trauma are cited as reasons why some employers are hesitant to hire refugees. The opinions of potential co-workers, as well as the greater public, who may perceive refugee hiring as evidence of special treatment, also make businesses slow to embrace refugee hiring.
"Many employers do not see an immediate business case for hiring refugees or asylum seekers," a 2016 joint report from the Organization for Economic Development and Cooperation and the UN Refugee Agency explained. "Particularly among larger employers, the main motivation for employing refugees is currently corporate social responsibility, rather than meeting labour needs."
There is some evidence of economic benefits for companies that hire refugees, and for the countries that welcome them. A report published last year by the Tent Foundation, a refugee support group founded by Chobani CEO Hamdi Ulukaya, found that in Europe, every one euro invested in welcoming refugees can yield two euros in economic benefit for the country within five years, via net increases in productivity and spending.
The report found that refugees often land jobs that locals "would rather not do, such as clean offices, pick fruit, work in hotels and restaurants and care for the elderly." What's more, the report explained how broadly a working refugee benefits the local economy: "Refugees who take jobs also create them. When they spend their wages, they boost demand for the people who produce the goods and services they consume. And they also create jobs for people in complementary lines of work."