How To Make Renovating an Old House Easier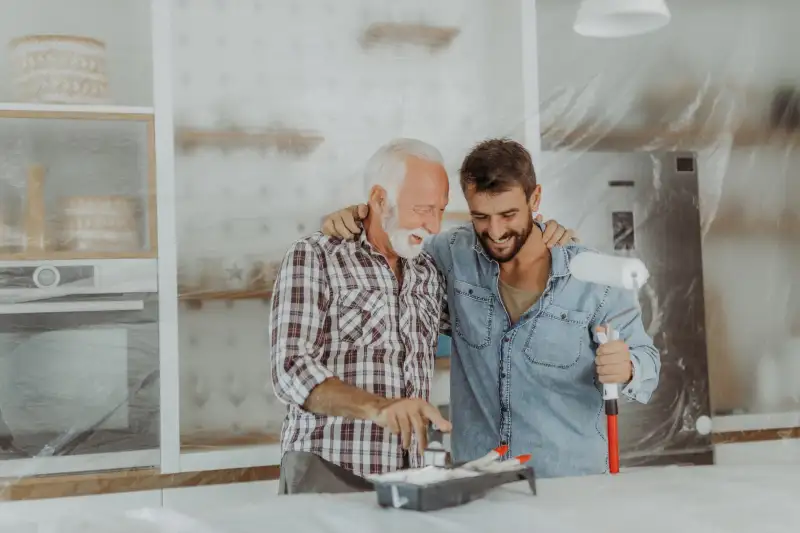 If you're planning to renovate an old house, it may seem overwhelming. After all, you're dealing with decades of wear and tear and outdated materials. But don't worry! It can be done. In this article, we'll discuss the optimal approaches to renovating an old house.
We'll cover the advantages of preparing for and doing a renovation, some easy tips to make it easier and the key things to remember when tackling such a project. With this knowledge, you'll be able to make your dream of restoring an old home a reality. So, prepare yourself for a fun challenge and let's get started!
Evaluate the house
Before beginning any renovations, evaluate your old home and assess what needs upgrading. Consider the following factors:
Structural integrity
A thorough inspection of your home's foundation and walls must be done first. Look for any existing damage and consult with a structural engineer if necessary. Major structural repairs should be carried out before beginning any renovations.
Age of electrical system
An outdated electrical system can lead to safety issues and must be brought up to date. Contact your local codes and regulations office to learn more about the safety requirements for your area before beginning any renovations.
Plumbing system
Check for leaks and replace galvanized pipes as needed. Consider investing in a tankless water heater if you're looking to save costs on energy bills in the long run.
HVAC system
Older HVAC systems can lack efficiency, creating higher utility costs over time. If the house has an older system, consider replacing it with an energy-efficient one.
Windows and doors
Inspect the windows and doors for air leaks and replace any that are damaged or worn out. This can improve the temperature regulation and energy efficiency of your home.
Create a budget
Creating an itemized budget of all current and projected expenses is important when renovating a property. List all expected material and labor costs, as well as contingencies for unexpected expenses that may arise during the renovation process. When selecting materials, keep in mind quality versus cost tradeoffs to ensure that you get the best value for your money while still getting everything on your wishlist, if possible.
Prepare for the renovations
Before beginning work, prepare yourself by reviewing existing building codes in your area and obtaining any required permits. Next, research the latest trends in home renovations to get ideas for design themes, materials and colors that will help create a cohesive look throughout your home after the completion of the project. Rent or purchase any tools or materials necessary to complete the work as well as protective gear such as workboots, goggles and gloves to ensure safety during the renovation process.
Deal with unexpected problems
Unexpected issues may arise during a renovation project so it's important to know how to handle them properly to avoid delays or additional costs. If needed, consult with construction professionals such as electricians or plumbers when tackling unexpected problems that may require specialized knowledge or tools to ensure they are handled correctly and efficiently, minimizing delays in the completion of the renovation and ensuring quality work.
Finish the renovation
Once all renovations have been completed, tidy up debris left behind from construction and perform a final walkthrough through the home to inspect all work performed before signing off on the completion of the project. Double-check that all materials used meet local building codes and conduct a full HVAC system test after installing a new tankless water heater or other components related to heating/cooling systems. Once all tests have been passed and the paperwork has been completed correctly, celebrate by hosting a housewarming party with family and friends!
Conclusion
Renovating an old house can be an exciting but daunting task. With the right preparation and execution, however, you can make the process easier and make your dream of restoring an old home a reality. From evaluating the house to dealing with unexpected problems to finishing the renovation, this guide covers the necessary steps to take to make a renovation easier. With the right attitude and knowledge, you'll be able to complete the renovation of your old home and enjoy the result for years to come!