Your Rent Is Going Up in 2016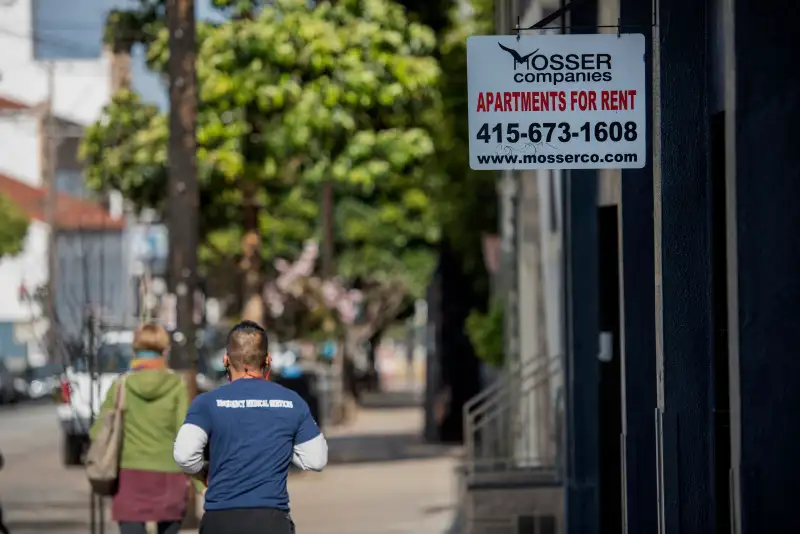 Morris, David Paul—Bloomberg/Getty Images
Do you rent or own? Getting a mortgage isn't easy, so most people rent until they can save for a down payment and nail down a loan. But if you're able, it's better to buy: Rents are going up faster than your paycheck.
You probably knew that already; it's one of life's certainties. But rental prices are rising so much that in 58% of housing markets in the U.S this year, it's actually going to be more affordable to buy rather than rent, according to a report by RealtyTrac.com. Crunching HUD data, the report calculated that rents will probably rise 3.5% across the country this year, an unattractive increase that has grown faster than wages, which have only crawled up 2.6% over the past year—though they should go up more this year.
But even though mortgages cost less than rent in 58% of the market, that doesn't mean it's possible to get one and buy a house. While the rent is going up, so is the cost of a house—which is up 5% year over year as of the third quarter of 2015.
The rising costs of home ownership mean that although many people could afford a mortgage, they can't afford a home, especially because corporations that can pay cash beat out first-time renters and other potential home buyers with lower credit scores. Essentially, there's a lot of people who can afford to have a mortgage, but can't afford the housing prices or compete in the market.
"Renters in 2016 will be caught between a bit of a rock and a hard place, with rents becoming less affordable as they rise faster than wages, but home prices rising even faster than rents," said Daren Blomquist, vice president at RealtyTrac in the report.
But not everywhere is better to buy—there's a solid 42% of the markets that favor renting at the moment. Check out the map below to see if you're on the more affordable path.