Hurricane Irma Devastated Richard Branson's Private Island, But He's Safe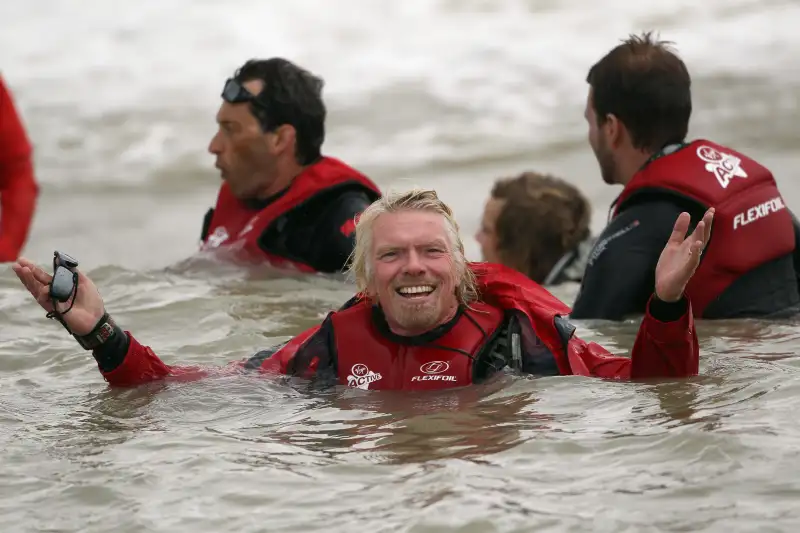 After refusing to leave his private island as Hurricane Irma caused immense damage in the Caribbean, Virgin Group founder Richard Branson and others staying on Necker Island in the British Virgin Islands say they are safe.
In a post on Virgin's website on Thursday, Branson wrote that he has "never seen anything like this hurricane." The Category 5 hurricane caused devastating damage to the island, he said, and all communications aside from a satellite phone were down.
"We are still assessing the damage, but whole houses and trees have disappeared," he said in the statement.
Branson and the staff on his private island hid from the Category 5 storm in the billionaire's concrete wine cellar. When they emerged, Branson saw that "bathroom and bedroom doors and windows" flew 40 feet away.
Branson, who, according to Forbes, is worth about $5 billion, said he has been on the island during three other hurricanes over the 30 years — and all of them blew past the island.
While Branson and his team emerged relatively unscathed, others in Irma's path were not as fortunate. The storm is resulting in massive damage across the Caribbean and has killed at least six people, according to the Associated Press. The Category 5 storm — the strongest Atlantic hurricane on record — destroyed 90% of buildings on the island of Barbuda and left more than half of its residents homeless, according to the nation's Prime Minister. It has also caused devastating destruction to other islands in the northern Caribbean, including St. Barts, St. Martin, the British Virgin Islands, and Anguilla. Heavy winds and rain have also hit Puerto Rico and the U.S. Virgin Islands.
Hurricane Irma is expected to strike or nearly strike Florida over the weekend.