America's Highest-Paid CEO Took Home $237 Million in 2016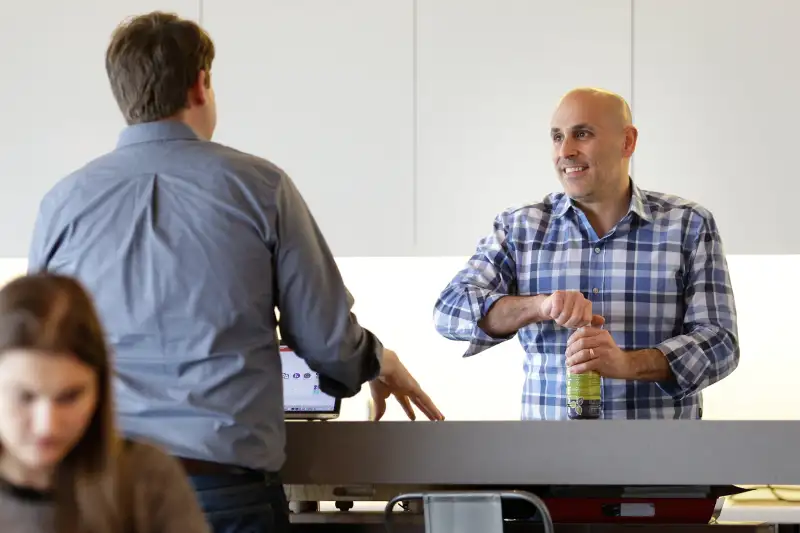 Lots of CEOs make big bucks. But which one earned the most last year? The answer is actually not entirely clear cut.
There are several different ways to calculate CEO pay. In March, Equilar posted its list, showing Charter Communications CEO Thomas Rutledge was No. 1 for 2016, with a pay package worth nearly $100 million.
But Equilar's data only takes into account how companies themselves value what they've paid their CEOs. Bloomberg, meanwhile, just published a new list of the highest-paid CEOs that takes into account an executive's defined pay package in the given year, including stock options that may not have actually vested that year but which still count as holdings.
As a result, Bloomberg has come up with an index that will make four CEOs feel especially good about their earnings. That's because their 2016 compensation has been valued at nine figures. That's right: Their earnings aren't measured in the millions, but in the hundreds of millions.
The executive at the #1 spot on the list is probably one that will surprise you—because he's only the CEO of a division within a company (Walmart), not the top chief. It's Marc Lore, who founded Quidsi, the operator of Diapers.com and Soap.com, and sold it to Amazon.com, only to later launch Jet.com, another upstart e-retailer aimed at competing against Amazon. Lore then sold Jet.com to Walmart last year, and the transaction is responsible for most of his compensation in 2016. He now serves as CEO of Walmart's e-commerce division.
Here are the four executives with earnings in the nine figures in 2016, starting with Lore:
1. Marc Lore, Walmart U.S. E-commerce CEO: $236,896,191. Most of Lore's compensation is tied to Walmart's acquisition of upstart discount retailer Jet.com, which he founded, and is composed of restricted shares that will fully vest by September 2021, Bloomberg says.
2. Tim Cook, Apple CEO: $150,036,907. Bloomberg notes Cook "received a mega-grant of restricted stock units" when he became CEO in 2011 that are scheduled to vest over 10 years, and have annualized those returns. "Cook's 2016 payout was bigger than in previous years because of how Apple's board structured the distribution of shares."
Drew Angerer—Getty Images
3. John Weinberg, Evercore Executive Chairman: $123,991,055. Last year Weinberg left Goldman Sachs for Evercore, "reaping sign-on awards worth $124 million as of Dec. 31."
4. Sundar Pichai, Google CEO: $106,502,419. His "pay from Google parent Alphabet Inc. is almost entirely in stock that's granted every other year," Bloomberg says.
Meanwhile, Tesla CEO Elon Musk was just barely out of the nine-figure club, earning $99,744,920 last year, according to Bloomberg's calculations.
What's also interesting is that Google's Pichai was the only executive from the 2016 nine-figure CEO list to also be make the cut the year before. Bloomberg's highest-earning executives list for 2015 included at least five CEOs in nine figures, topped by Patrick Soon-Shiong, a 63-year-old physician who received a $329.7 million pay package as chief executive officer of NantKwest Inc., a cancer-research firm that went public.