America's Highest Paid CEO Made Twice as Much as the Next Guy in 2016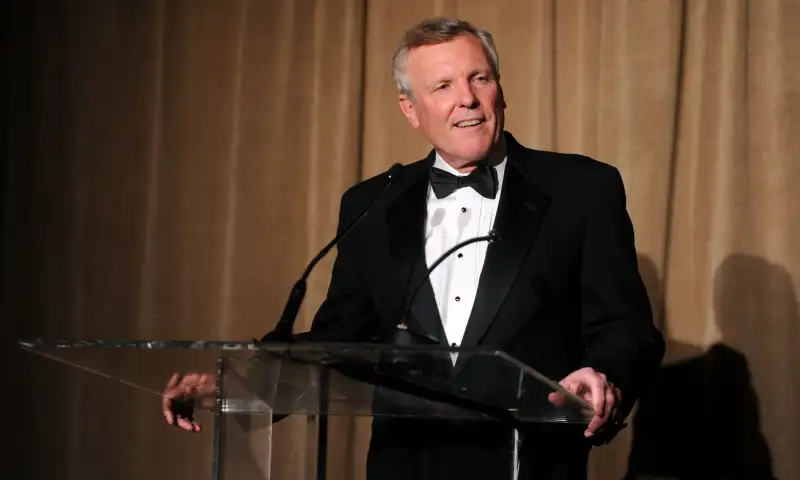 Jamie McCarthy—Getty Images
It's not even close.
The highest paid CEO in America, Thomas Rutledge of Charter Communications, was awarded a pay package worth $98.5 million in 2016, twice as much as the next-highest-paid CEO, Estee Lauder's Fabrizio Freda, who made $48.4 million.
According to filings by Charter, as part of a new five-year deal, Rutledge enjoyed stock options the company last valued at $78 million. The options will vest over several years; for Rutledge to realize the full value of the options, Charter's share price must continue to increase. Charter shares climbed 42 percent in fiscal 2016, to $288 a share, even as the company's customer satisfaction ratings were among the lowest of any Internet and pay TV provider, according to the American Customer Satisfaction Index.
In addition to Rutledge's 2016 stock options, he also earned a $2 million salary, $10.1 million in other stock awards, $7.7 million in non-stock incentives, and $786,732 in other compensation, including pension value. The non-equity incentive rewards were tied to the company's then-pending relationship to acquire cable providers Time Warner Cable and Bright House Networks. Charter purchased Time Warner Cable and Bright House for $55 billion in May, gaining an additional 13 million customers, most in major markets like New York and Los Angeles.
Rutledge made $16.4 million in 2015, so his 2016 earnings represent quite a bump. But he shouldn't expect more payouts on par with 2016 for a while: He will not receive any other stock or option awards until 2020.
Meanwhile, the company with the highest shareholder return in 2016, Newmont Mining Corp., saw a 90 percent stock gain. But its CEO, Gary Goldberg, took home just $16.6 million in compensation last year.
Overall, in a new analysis of CEO compensation, the Wall Street Journal found that median pay for the heads of 104 of the biggest American companies rose 6.8% for fiscal 2016, to $11.5 million, and is on track to set a post-recession record given current stock moves. Twice as many companies increased CEO pay as reduced it, the paper found.
"The higher pay was doled out as the stock market notched strong gains and corporate profits rebounded over the course of 2016," the Journal said.
"If ever there was going to be a good year for CEO pay, it was going to be 2016," David Yermack, a finance professor at New York University's Stern School of Business who studies executive pay, told the paper.