Roger Federer Was Just Dethroned as the Top Prize Money Earner in Tennis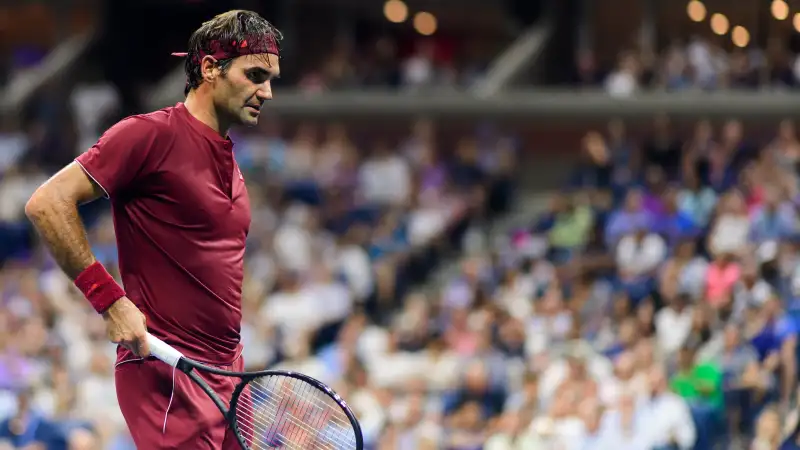 Roger Federer got hit with a one-two punch of defeat and disappointment this week at the U.S. Open.
First, the Swiss tennis icon lost the tournament on Tuesday, getting knocked out in the fourth round by Australian John Millman. Then, on Sunday, Serbian Novak Djokovic won the championship, earning $3.8 million and officially unseating Federer as the tennis player with the most career prize money.
The pair have been locked in a back-and-forth battle for the title of top prize earner for years, with Djokovic passing Federer in 2016 before falling behind in 2017. As of Sunday night, Djokovic has been awarded $119,110,890 in prizes, according to the Association of Tennis Professionals. Federer, 37, is now at $117,773,812.
Don't feel too bad for Roger, though — he was recently named the highest-paid tennis player in the world by Forbes for the 13th year in a row. But of the $54.3 million he brought in last year, only about $9 million came from his time on the court.
Federer's several big-shot sponsors bankrolled the rest. According to his website, the player has endorsement deals with watch brand Rolex, pasta maker Barilla and auto company Mercedes Benz, among others.
His latest partnership is with Uniqlo. The Japanese clothing store announced earlier this summer that it was teaming up with the player after his decades-old contract with Nike ended. Federer's new agreement with Uniqlo is worth $300 million, as the New York Times reported, meaning he'll pocket about $74 million annually from all of his various endorsements.
But Djokovic has some high-profile backers of his own. Forbes reported he brought in $22 million last year from endorsement deals with companies like Lacoste, Asics, Seiko and Head, the last of which makes his equipment.
When Federer spends his cash, it's often on real estate. Over the past few years, he's donated $13.5 million through his foundation to open more than 80 preschools in Malawi. He recently bought and then sold a roughly $8.5 million glass mansion in Wollerau, Switzerland, and he has an apartment in Dubai.
Djokovic also has a handful of homes around the world. In 2017, the 31-year-old bought places in New York City and Miami, shelling out more than $11 million for two condos in Manhattan and as much as $8.9 million for one unit in Florida, according to Variety.
While Djokovic has recently encouraged his tennis peers to fight for more prize money, Federer's agent has previously said that the player prioritizes games over paychecks.
"I can't speak for Roger, but I know he would not make a decision for his schedule that was driven by money," Tony Godsick told the Times last year. "He would make it first and foremost on whether it makes sense in the near and long term as it relates to the physical situation. Not, 'Oh, there's a bonus there.' I'm not sure those years ever happened with Roger."
Nevertheless, Federer's net worth is estimated at about $450 million. Djokovic's is about $200 million.