Race Car Driver Scott Tucker Indicted in Massive Payday Lending Scam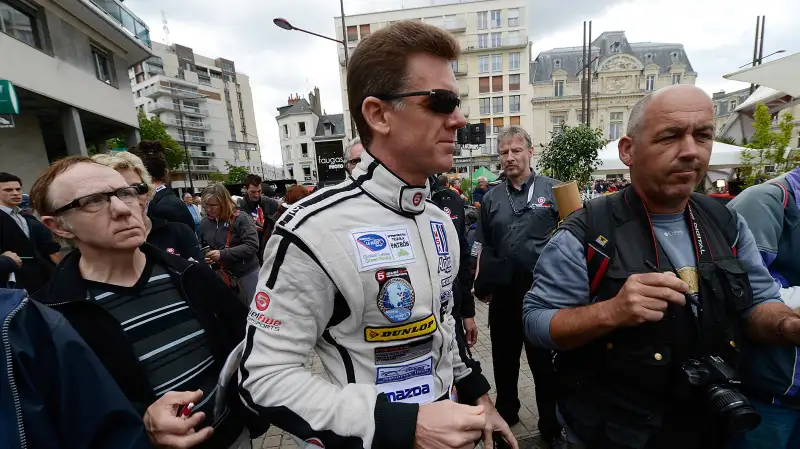 A group of men, including professional race car driver Scott Tucker, have been arrested and indicted on federal charges for defrauding millions through payday lending scams, according to records unsealed Wednesday.
Scott Tucker and his attorney Timothy Muir were indicted by a New York grand jury and arrested in the Kansas City area Wednesday for allegedly defrauding more than 4.5 million people through deceptive loan terms that charged interest rates of as much as 700 percent. The Department of Justice says Tucker's scam grew into a $2 billion business, which he protected from regulatory oversight for years by striking sham arrangements with Native American tribes, including the Miami Tribe of northeastern Oklahoma.
Another Kansas City-area payday lender was arrested Wednesday for allegedly defrauding 620,000 people in a similar fashion.
The DOJ announced it had reached a non-prosecution agreement with the the Miami Tribe, which, prosecutors allege, systematically helped Tucker hide his involvement in the business and protect it from regulatory oversight due to the special tribal sovereignty status tribes enjoy in the United States. Two tribally owned corporations associated with the operation struck a deal with the DOJ "to forfeit $48 million in criminal proceeds" stemming from Tucker's businesses.
Payday lending arrangements, in which working people get short term, super high-interest loans, disproportionately affect poor and financially struggling people. Typical payday loan users incur high fees, and one study found that nearly half default within two years of their first loan.
Scott Tucker has been the subject of criminal investigations for decades, including three financial crimes for which he was sentenced to a year in federal prison in 1991.