Snapchat is Telling People Where You Are. Here's How to Turn It Off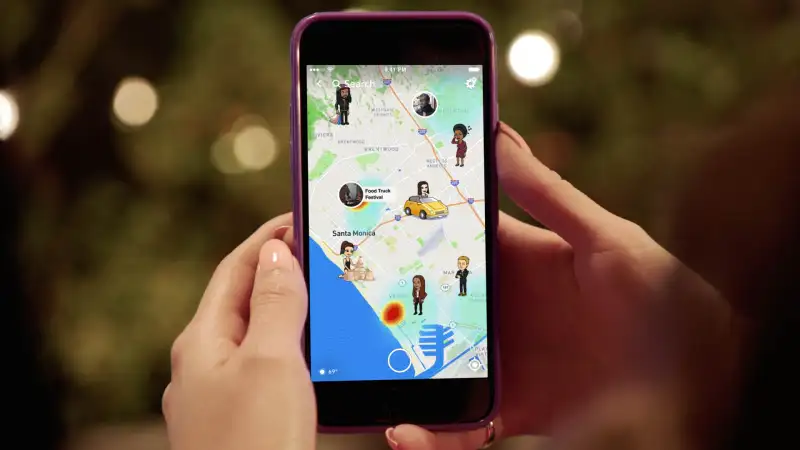 With the Find My Friends app and Facebook's Nearby Friends, there are plenty of potentially creepy ways for people—friends and otherwise—to pinpoint your exact location. Snapchat's Snap Map is the newest addition to this tech privacy trend.
"Snap Map" is a new feature that uses your phone's GPS sensor to display your location, and only locates you while you are using the app. You can share your location with all friends, select friends, or none at all. Opting into the feature allows users to see snaps that are part of the "Our Group" stories, which are used for public events like concerts, breaking news events, and more. But your location is updated every time you open the app, not just when you share to "Our Stories."
Snap Map has raised privacy concerns since it was released, particularly among parents and school administrators, but also among people who'd rather not have their friends be able to locate them whenever they want. As the Verge explained, users may not realize it can allow other people to easily pinpoint their home address, for example.
If you opted into the maps feature and are now rethinking it, here's how to turn it off.
Open Snap Map from the Snapchat home screen by pinching your fingers from the outside of the frame in toward the middle
Press the cog icon in the upper righthand corner (across from the "Search" bar)
Select "Ghost Mode" — Your location is not shared. If you want to turn location settings off entirely, go to the settings menu on your phone and change the permissions (Doing that though will affect other Snapchat features, like the beloved filters)
The only other way to get out of Snap Maps? Delete your account and start a new one — and don't opt in the next time it asks.
Correction: A previous version of this story misstated who can see your location in Ghost Mode.