These Women Invented a Revolutionary Way to Save Kids' Lives. And It Only Costs $5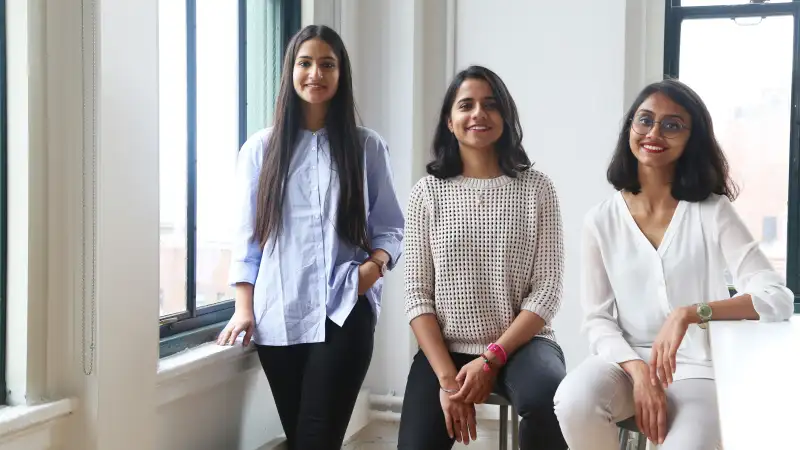 A few years ago, three female students from the Parsons School of Design visited their home country of India, but it wasn't for vacation. Instead, they were hoping to learn about India's sanitation issues—and why the country had become the world leader in childhood deaths. It wasn't until they visited a few elementary schools that they understood how something small could have a huge effect.
The children in these schools, they noticed, rarely washed their hands and the teachers would lock bars of soap in closets. When the women asked the teachers why, they said the soap was expensive and had to be monitored so children wouldn't play with it. Even more unusual, when the children were given soap before lunchtime, they didn't want to wash their hands, a problem since a large number of childhood deaths can be prevented by handwashing.
The children, the teachers said, would rather be coloring.
That's when the idea for SoaPen hit them.
"We knew we wanted to create a soap that they could draw with and that's kind of the inception," said Shubham Issar, one of the Parsons students.
The concept, a soap dispenser that looks like a pen, won the 2015 UNICEF Wearables for Good Challenge and Yogita Agrawal, Amanat Anand, and Shubham Issar—all 24 years old—were recognized in Forbes 30 Under 30. Today, SoaPen are available in different colors and scents, and each pen costs $5. The women recently raised over $28,000 on Kickstarter, an achievement that will help them expand production and sell to retailers such as Target.
"We went through rounds where we weren't paying ourselves and had part-time jobs so that's been a process, it's a hustle," said Issar.
With that money, the three founders plan to increase production, which will lower the price. They hope SoaPen will one day be the same price as a stick of chapstick. They're also trying to partner with governments and schools and currently work with an all-women team out of offices in New York and Mumbai.
UNICEF has high hopes, too. A representative told Money that SoaPen shows promise in reducing child deaths.
"We're always nervous to visit schools but when we see a child with it, we're like 'It's going to work, they're going to like it,'" Anand told Money. "It's so simple, it's so fun. Why wouldn't they like it?"
The women love seeing children's faces light up when they color on their hands. Sometimes, kids even give them new ideas.
"We asked the kids 'If you were to add a new fragrance to this what would it be?' One student was like, 'I want it to be a red color soap with a chocolate fragrance'," said Anand, laughing.
"They ask for rainbow colors a lot and red velvet," added Issar.
The pens are currently available on SoaPen's website for pre-order or you can email them at info@soapen.com.