YouTube Star Bethany Mota Shares Her Secret to Beating Procrastination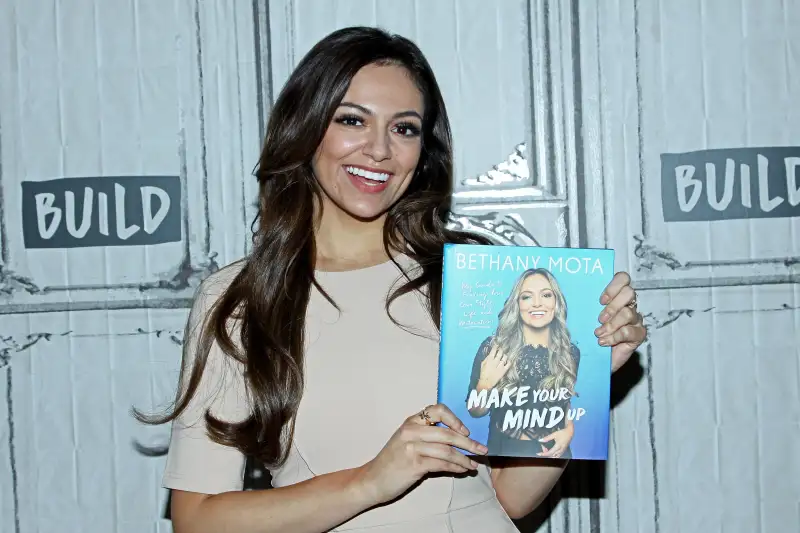 Imagine this.
It's Friday and your professor just assigned you a paper due next week. You say you'll start it over the weekend, but you put it off until Monday. Then you delay it again until the next day… and the next day… then the next… until you're staring at a blank page with two hours left until your deadline.
We've all been there.
Even some of the most successful people still struggle with procrastination. Despite having built up a beauty and style series that has racked up 10 million subscribers on YouTube, for instance, 21-year-old Bethany Mota says she fights this urge every day.
Mota is her own boss, so putting off work is a trap she oftens falls into, she admits in an interview with Money. She says a shift in mindset has helped her fend off procrastination—which in turn has helped her become one of YouTube's most famous personalities, launch her own fashion line for Aeropostale, and write her book, Make Your Mind Up: My Guide to Finding Your Own Style, Life, and Motivation!, which came out in June.
"I have to remind myself, 'Hey, you know you won't be able to make this as great as it can be if you procrastinate right now,'" says Mota, who started her YouTube channel at 13 years old.
In a conversation with Money, Mota talks about how she decides when to splurge or save, her favorite DIY crafts, and how she gets things done.
How to beat the urge to procrastinate
"What I've realized is that when you procrastinate, you have to deal with it at some point. [But] if you get something done ahead of time, you're able to really work on it and expand and maybe add to it. For example, if a video needs to be uploaded, I can't spend as much time on it [if I've procrastinated], because I put myself in this circumstance of not being able to really give it enough time."
When to splurge on expensive clothes
"I only really splurge on items that are staple pieces … like a pair of jeans or even just a basic T-shirt that I know I'm going to want to wear in the years to come. That's when I'll splurge on something that's higher quality. All of my expensive pieces tend to be very basic. They're all neutral colors—like a black bag.
"But if it's something more trendy and I may only want to wear a few times, I'll get the cheaper version."
Her most expensive splurge
"I got myself a Céline black structured bag and I've had it for like four years. I use it when I travel as an overnight bag—it carries everything—and it's still in amazing shape."
How to do the things that scare you
"It's just about taking the first step. That was the hardest part about starting my YouTube channel. After I uploaded the first video, the second, third, and fourth ones became easier, because I allowed myself to make that first step. You can build things up in your head to be so scary, but that doesn't mean that you shouldn't go for it. When you're not doing something that scares you, you're not growing and you're not learning."
On cheap ways to decorate
"I get inspiration from everywhere like magazines or blogs... I just pin a lot of different stuff [on Pinterest]. And I love mason jars. They're my favorite."
Her favorite DIY trick, she says, is "one that's in the book. I took a black notebook and a metallic marker and just did a bunch of a cool designs and patterns [on the cover of my notebook]... It seems so simple—but when you see it, it's really cool."
Her No. 1 budget beauty tip
"I like to use one product for multiple things. I'll get cream blush and I'll use it as a blush and as a lip stain or vice versa. It's less products, less things to carry in your makeup bag, and less money."
You can watch the full interview with Money below:
We've included affiliate links into this article. Click here to learn what those are.