Savvy Teens Are Making Thousands Off This Mesmerizing Instagram Trend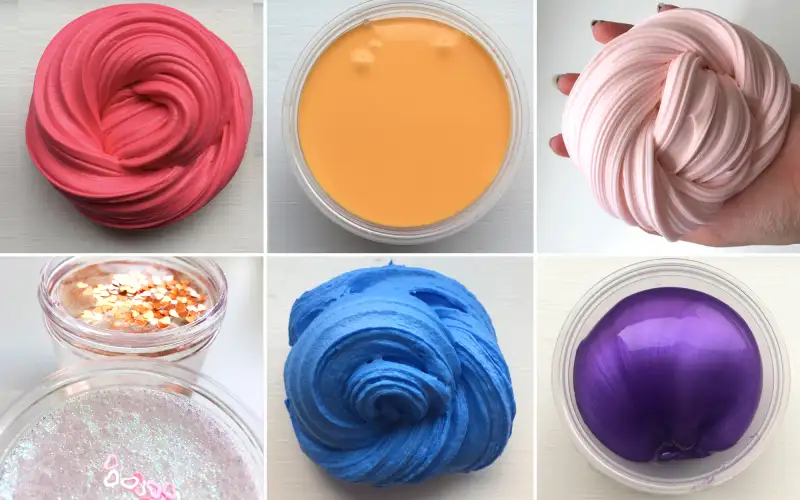 While most kids her age are making a few extra bucks selling Girl Scout cookies or babysitting, Theresa Nguyen is raking in $3,000 a month.
How is she doing it? By selling homemade slime on Instagram.
Theresa, a Texas native who runs the account @Rad.Slime, is one of many teenagers cashing in on the rising trend. Her homemade slime is very different from from the Play-Doh or putty you grew up playing with. It's much more colorful and glittery, and it comes in all sorts of textures.
After seeing other people post their homemade slime on Instagram last summer, Theresa was inspired to create her own. On a trip to Walmart with her parents, she picked up a few bottles of glue to experiment with. She eventually wanted to sell her creations, so she asked her parents for permission.
"They laughed because it is silly to be honest," she said. But soon they changed their tune. "When I did start getting a larger following and more sales, they immediately wanted to help," Theresa said.
Since it launched in October, her Instagram account has grown to almost 500,000 followers. At 13 years old, Theresa already has more followers than some major brands such as AT&T, Yahoo, and CVS. Her most popular video—a tub of her lemon custard jiggly slime—has over one million views.
One reason why people love this slime video (and others) is because of its relaxation effects. On Theresa's website she calls her homemade slime a stress and anxiety reliever. She also calls it a sensory toy, because people enjoy the sounds the slime makes.
At first Theresa sold her homemade slime through Etsy but she's recently started her own website for her venture. Her Instagram posts drive people to her website, which she restocks every Saturday with new varieties of slime. She sells out within hours, she said.

Besides the basics (glue, borax, and water), Theresa and the teens behind other Instagram accounts use other ingredients like food coloring, glitter, bean bag filler beads, foam beads, shaving cream, lotions, soap, oils—you name it—to make mesmerizing slimes. (Check out the tutorial below to see everything that goes into slime making.)
"It's fun. I'm saving up for college or something towards the future," Theresa said. It's also inspired her to own her own business one day. "I'm an aspiring pharmacist and I would love to have my own pharmacy."

Theresa isn't the only teen running her own slime empire. Twelve-year-old Sara Y. from North Carolina runs @SlimeBySara_ and started her account a few months after Theresa did. Sara's account has nearly 5,000 followers and she uses it to refer people to her Etsy shop. She told Money that she's made about $4,800 since she started her Instagram in January. (Sara requested that her last name remain private for safety reasons.)
Sara's mom helps her, since it can get tough to balance her slime business with school. "The hardest part about running the business has been time management. I'm so busy with schoolwork it gets hard to find time to focus on slime," Sara said.
Thirteen-year-old Rachel Albus from California, who runs the slime account @SlimeOctopus, shared similar feelings.
"With school and having many after-school activities, it's hard to record slime videos especially at night with no light. It takes time and I always have to cut out a part of my day just for slime but sometimes I just can't," Rachel said.

Rachel started selling her slime creations on Etsy in December and told Money she's made around $400 since then. One of Rachel's most popular posts is a video of her mixing red glitter and pigment into her clear slime. She has 28,000 followers as of publication time and isn't planning on slowing down anytime soon.
"I may be young according to some people but I find it as a good thing to just continue to grow my account because when I'm older I'll have even less time," Rachel said.
For Rachel and others, business is booming. The hashtag #Slime has over 2 million posts on Instagram and it's rapidly growing.
Slime's popularity has grown so much that Elmer's glue, the main ingredient for slime, saw its sales more than double in December, according to CNBC. More recently, stores are having trouble keeping glue on their shelves.
So if these business-savvy kids got you hooked on slime videos, they're easy to recreate on your own. Well, except for finding glue. Good luck with that!