The Next Social Security COLA Is Now Estimated Below 3% Due to Cooling Inflation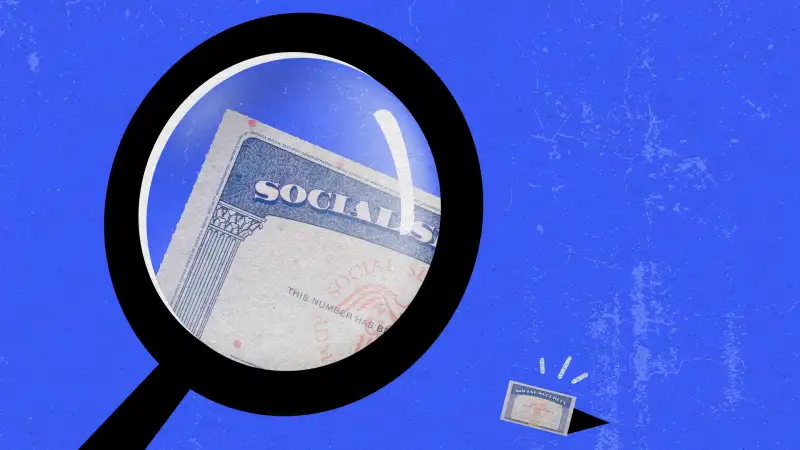 Inflation hit its lowest levels in roughly two years last month — but Social Security recipients may have mixed feelings about how that news could affect their benefits.
As inflation continues to decline, so are expectations for next year's Social Security cost-of-living-adjustment (COLA). The latest estimate from advocacy group Senior Citizens League predicts that Social Security recipients will get a 2.7% raise in 2024, the lowest increase in three years.
What's the Social Security COLA?
Every year, the Social Security Administration (SSA) increases benefits for the almost 70 million recipients of Social Security and Supplemental Security Income (SSI) as a way to counteract rising costs. The SSA determines the COLA based on a subset of the consumer price index that measures the cost of goods and services for certain consumers. Basically, as the cost of living increases for Americans, Social Security payment amounts rise to help people make ends meet.
At the start of this year, the COLA received an 8.7% increase — the biggest boost since 1981 — in response to surging inflation, which peaked at 9.1% in June 2022. The SSA said at the end of last year that the average increase was $140 a month, bringing the average total monthly benefit in 2023 to about $1,700.
But in a previous Senior Citizens League survey, 52% of respondents reported that even with the historic COLA increase, their Social Security benefits weren't enough to cover higher household expenses, which the advocacy group says rose by more than $185 a month from 2022 to 2023.
What the data says
It's unlikely that Social Security and SSI recipients will receive a COLA in 2024 anywhere close to this year's. The Senior Citizens League now predicts it will be about 2.7%, which is still slightly higher than the typical COLA over the last two decades, according to Mary Johnson, Senior Citizens League's policy and Medicare analyst.
The U.S. Bureau of Labor Statistics reported that overall inflation was up 4% year-over-year in May.
The advocacy's groups COLA expectations have been steadily declining along with inflation: its last prediction in May put the 2024 COLA at 3.1%.
Cooling inflation hasn't necessarily translated to lower prices at the store. A Senior Citizens League survey of 2,275 older Americans found that the majority (62%) of respondents cited food as their fastest-growing cost. Almost a quarter (22%) said the cost of housing was their biggest concern.
Why it's important
The Senior Citizens League says that theoretically, this year's COLA should increase the average retiree's buying power by about $52 a month.
Financial services firm Morningstar predicts inflation will drop below the Federal Reserve's target rate of 2% by 2024. While it's true that prices are coming down on select goods and services, some expenses, like dental care and auto insurance, are still getting more expensive.
Despite the fact that Social Security COLAs have increased, the Senior Citizens League estimates that the average benefit fell behind by $1,054 thanks to severe inflation over the last two years. As a result of household costs rising above the COLA, 53% of retirees surveyed said they doubt they will be able to recover financially.
"It puts people living on fixed income, especially those with little savings or other resources, at risk of having problems paying their rent or electric bills, going hungry, or failing to fill expensive prescriptions," Johnson says.
More from Money:
401(k) Balances Plummeted 20% Last Year Even as Workers Saved More Than Ever
Wealthy Americans Aren't Worried Enough About Retirement: Report
Some Adults Have an Extra Retirement to Pay for: Their Parents'