Social Security Payments Just Increased, and Scammers Are Already Targeting Retirees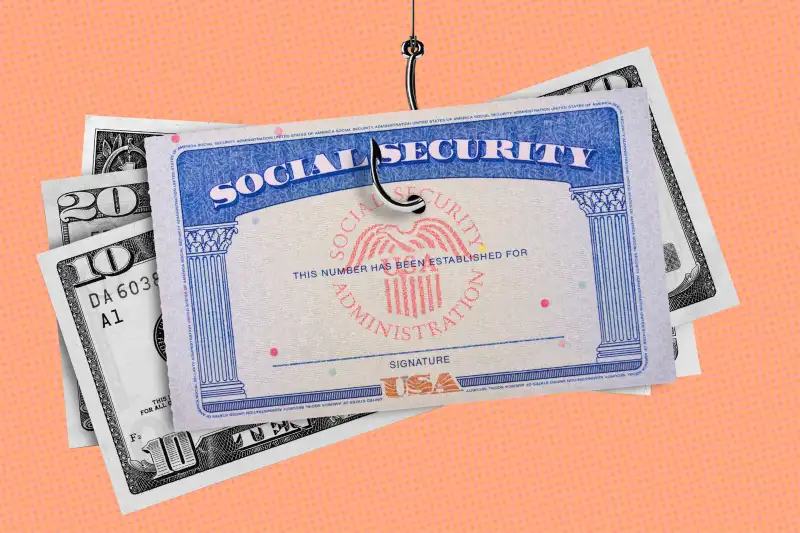 Last fall, the Social Security Administration approved the highest cost-of-living adjustment — or COLA — for benefits recipients in over four decades. Now, as government sends out the first checks with the 2023 COLA included, scammers are looking to get a piece of that increase.
What's going on
The Better Business Bureau is advising recipients and their loved ones to keep an eye out for phone, text and email scams that involve the 2023 COLA, which raised Social Security and Supplemental Security Income payments by 8.7% due to inflation.
The bureau says scammers contact benefit recipients claiming to be a representative from the Social Security Administration and tell them they have to apply for a cost-of-living increase.
The scammers ask their targets to visit a website, send them information via text, or speak on the phone to quote-unquote "claim their benefit."
Scammers will ask for sensitive personal information like a person's address, Social Security number or bank information, saying that someone will deposit the extra money directly into their bank accounts. In reality, they'll use the data for fraudulent purposes.
The truth
The SSA will never contact you by email, text or phone. Much like the IRS, the agency only communicates by mail.
The COLA is automatic, which means beneficiaries don't have to take any action to get their increase.
Scammers might threaten victims with arrest or legal action if they don't cooperate — but the SSA doesn't suspend Social Security numbers or ask for money. It also never asks for private information to increase payments.
Keep in mind
Recipients who suspect they are being scammed should hang up or stop communicating with the scammer. To confirm whether the claims were legitimate, you can visit SSA.gov to research or call 1-800-772-1213.
More from Money:
How Long Does Retirement Last? Many Americans Don't Know
Save for College or Retirement? New 529 Rule Makes It Easier to Help Your Kid Do Both
'Shrinkflation' Really Is Making Your Groceries Smaller, Government Confirms