Everything Changes for Southwest Airlines Today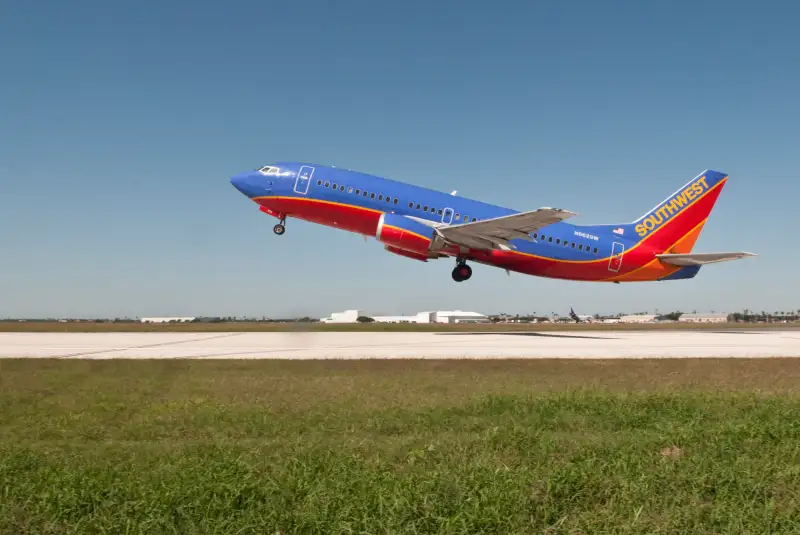 In early 2013, Southwest Airlines launched a marketing campaign calling attention to itself as "America's largest domestic airline." It was quite a departure from Southwest's roots as a quirky, low-fare upstart.
As of July 1, Southwest Airlines will have to give up the purely "domestic" part of its short-lived, self-appointed title, because the carrier no longer flies strictly within the U.S. Service to Aruba and Montego Bay, Jamaica, from Atlanta, Baltimore (BWI), and Orlando kicks off today, and in the coming months flights to the Bahamas and Mexico from gateways across the country (Milwaukee, Denver, and Orange County, Calif.) are scheduled to follow.
Just how big a deal is this? "It's huge" for the airline, Southwest executive Teresa Laraba said to the Dallas Morning News. "Obviously we've been waiting for 43 years to get to this point. It's a pretty big deal. It's such an opportunity for us to plant our name and flag in international waters, and we've never done it."
It's also a big deal for travelers eager for better international flight prices, Southwest executives say. "Most of these routes are over fared"—that's overpriced, to non-industry folk—as Southwest executive vice president put it in a USA Today story in January, when the airline made its push into the international market official. Tradition has it that when Southwest adds a flight, there's downward pricing pressure on all the airlines competing on the same route, so cost-conscious travelers (i.e., anybody not flying on an expense account) have grand hopes for the airline's foray into international air space.
Still, for the time being, few flight routes are affected. Michael Boyd, president of aviation consulting firm Boyd Group International, told the Baltimore Sun that Southwest's new flights don't represent a "sea change" for the airline industry, because the Caribbean routes, while technically international, are "like going across the pond." What's more, for the most part, because Southwest is merely taking over operations on these routes for its subsidiary, the low-fare carrier AirTran, the move essentially represents a "change of paint" on the planes, rather than the introduction of a true new competitor in the marketplace.
The impact of Southwest Airlines' international push will surely expand as more and more routes are added to different countries, however. CEO Gary Kelly told investors in May that the company's initial focus is "near-international," with growth most likely in Canada, the Caribbean, Central America, and the northern part of South America. There's regularly speculation about the possibility of Southwest flying to Europe down the line, and if its international service closer to home works out well, European routes are more or less inevitable. If and when that happens, the Southwest hub of BWI Thurgood Marshall Airport in Baltimore, which is aggressively seeking to bolster international service, is most likely to be the launchpoint for routes crossing the Atlantic.
But that's getting way ahead of ourselves. For now, Southwest is merely adding flights to beachy destinations that are outside the U.S., but that don't exactly seem like they're truly "abroad."
The other unknown is the extent to which Southwest's presence on more international flights will actually impact pricing. Once upon a time, the so-called "Southwest Effect" was undeniable, with travelers benefitting with lower airfares whenever the airline started flying to a nearby airport. Southwest has been tweaking its reputation for more than a year, however, and has been consistently presenting itself as an airline that has good amenities and customer service, rather than one whose main selling point is that its flights are cheap. Lately, researchers who have crunched flight price numbers have also pointed out that the Southwest Effect is minimal, or even nonexistent, when the carrier starts service to a new airport.
So while fliers should welcome Southwest's new flights to the Caribbean and Mexico—and perhaps elsewhere in the Americas and abroad afterward—no one should be expected international airfares to suddenly plummet. Southwest's arrival in the international flight market is a big deal, just not that big of a deal.