Stamp Prices Are on Track to Rise Again in January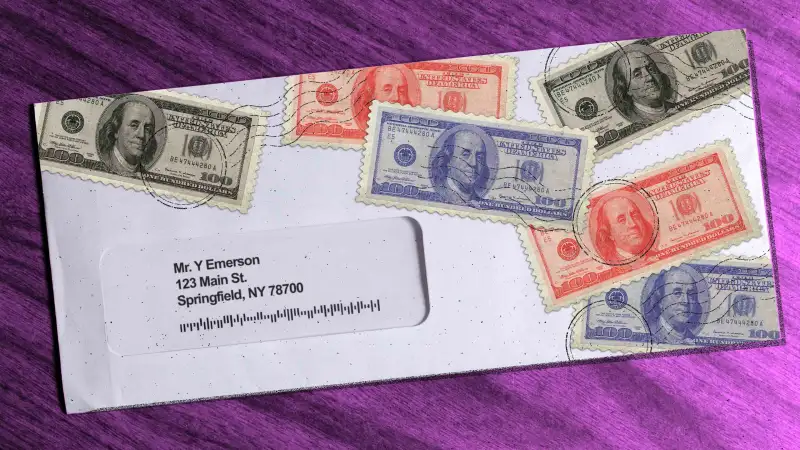 Still sending snail mail? Stamp prices will likely jump to 68 cents in January — the fifth hike in less than three years.
It's part of a course correction by the U.S. Postal Service, which has been aggressively raising stamp prices since August 2021. In an announcement Friday, officials attributed the proposed price increases to "inflationary pressures on operating expenses and the effects of a previously defective pricing model."
The USPS is supposed to sustain itself financially rather than rely on taxpayer dollars, but the agency has been losing money for more than 15 years, according to an August report by the U.S. Government Accountability Office (GAO). The USPS's expenses continue to grow faster than revenues, according to the GAO report, which also notes that mail volumes are falling for some of the agency's most profitable products.
The governors of the Postal Service have approved the latest round of rate changes, including the increase from 66 cents to 68 cents for a "Forever" stamp, but the adjustments haven't yet cleared the final regulatory step.
How much stamps will cost in 2024
The price increases this January probably won't be the only round of changes in 2024. The USPS has been raising prices twice per year, each January and July, and that pacing will likely continue, according to the GAO report.
When the newest rate hikes take effect on Jan. 21, pending a favorable review by the Postal Regulatory Commission, the price of a Forever stamp will be 24% higher than the January-2019-to-August-2021 price of 55 cents.
Forever stamps can be used for sending all regular-letter mail weighing less than 1 ounce. As the name suggests, Forever stamps can be used at any time after purchase, regardless of whether the postage rate goes up in the future. (Yes, that means you could stock up on some 66-cent stamps any time between now and January and they'll work indefinitely.)
Beyond Forever stamps, the USPS is eyeing price increases in January for most of its other products and services, too. The price of a domestic postcard will likely increase from 51 cents to 53 cents under the USPS's proposed adjustments, while the price of mailing an international letter would go up from $1.50 to $1.55. Metered mail postage would rise from 63 cents to 64 cents.
In its announcement, the USPS said its prices will continue to be "among the most affordable in the world." More information about the USPS's proposed price changes can be found on the agency's website.
More from Money:
The USPS Is Hiking Stamp Prices Again This Weekend
Gas Prices and Car Insurance Costs Nudge Inflation Rates Higher
Social Security Benefits Are Expected to Jump 3.2% in 2024. Is That Enough?