Star Wars is Demolishing Box Office Records Left and Right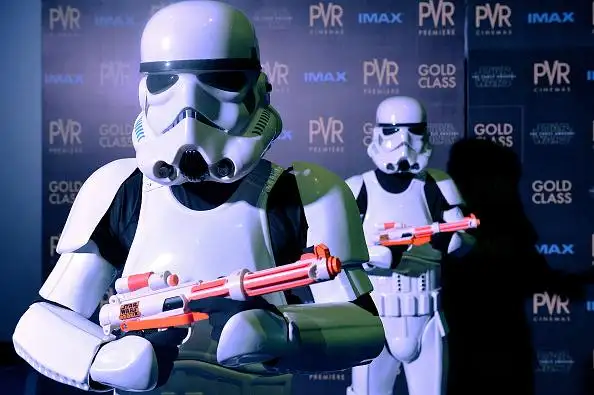 Warning Hollywood blockbusters of the past—there's a new Death Star in town taking aim at your record.
Disney and Lucasfilm's Star Wars: The Force Awakens is thrashing one record after the next as it gallops up lists of most successful movies of all time, according to the Hollywood Reporter.
As of Monday, the J.J. Abrams' film had reached $571.4 million in North America. Soon, it is likely to be only the fifth film in history to top $600 million domestically, in addition to The Avengers ($623 million), Jurassic World ($652 million), Titanic ($659 million) and Avatar ($760.5 million), not adjusted for inflation. Observers predict The Force Awakens could knock Avatar off its perch by the end of New Year's weekend, The Hollywood Reporter reports. All this despite the movie being panned by an exceedingly unimpressed reviewer for the Vatican newspaper.
On Monday, having raked in $1.16 billion globally, the film took the number 10 spot in the list of all time top grossing flicks. On Sunday it became the fastest film in history to top $1 billion at the box office worldwide—and Star Wars doesn't open in China until January 9.